10 Best Website Hosting Platforms For Small Business in 2022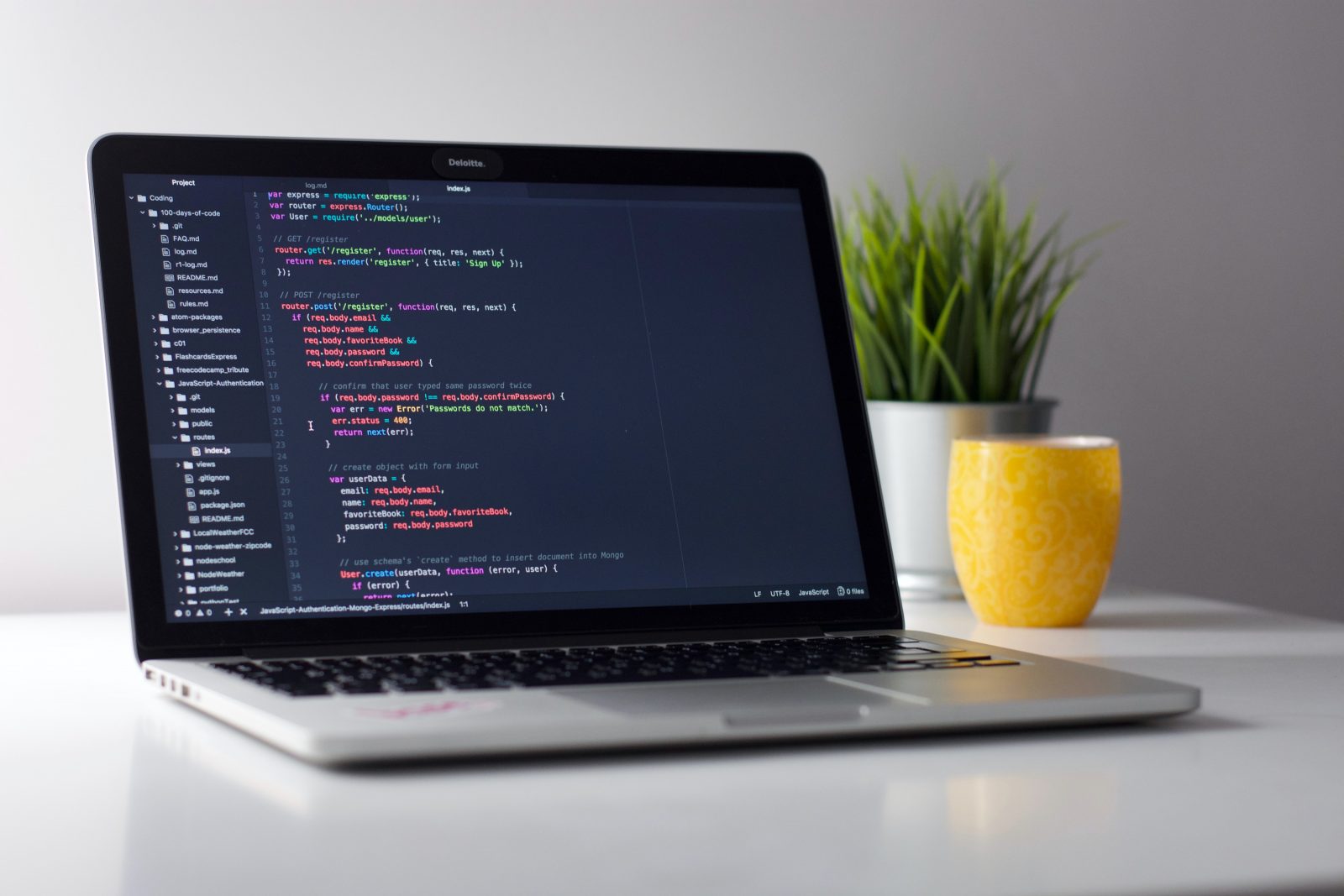 Look at web hosting as leasing a virtual plot of land to set up your eCommerce store. There are website hosting platforms that act as landlords to provide you with the space you require on the web to put up your website.
Web hosting platforms have servers that help you store and deliver different kinds of files that constitute your website and the content that is on it. Not all hosting platforms are the same, so you need to look closely at their security and business-oriented features before selecting one for your business.
For instance, having an SSL certificate is important, but not every plan includes it. The automatic backup feature would be another great snag, but many hosting platforms only offer it as an extra option.
Sometimes, when the business grows, the existing plan might not be able to suffice. For such cases, you might need an upgrade option included in your plan so that you can expand your business without facing any technical constraints.
To help you decide better, we have covered 10 of the top web hosting sites that offer a variety of features. Let's have a look:
Hostinger can be considered one of the top web hosting sites as it offers a wide range of options at discounted prices. Offering both Windows and Linux hosting, the discounted prices start from as low as $0.99 per month.
Hostinger allows you to have varied hosting types, all ranked as high as 5 stars. Besides supporting WordPress, VPS, and shared hosting, it also supports cloud hosting. In fact, many users consider it the best cloud web hosting service because of the low price point.
Additionally, the low prices do not change the plethora of offered features. For instance, the lowest-priced plan is the shared plan, which comes with 10GB storage, 100GB bandwidth, and an SSL certificate.
You can consider the high-end plans for outstanding features like unlimited bandwidth, more than 100 GB storage, more than 100 email accounts, and free backup packages.
Another great part is that Hostinger comes with a full refund guarantee if canceled within the first 30 days of the purchase. 
Pros
Live chat support available in multiple languages, 24×7, throughout the year

Free SSL and affordable prices

Money-back guarantee for the first 30 days

99.9% uptime guarantee

One-click installer
Cons
It does not offer plans dedicated to secure future use

No customer support on the phone
Even though Dreamhost is best suited for bigger businesses with a demand for large websites, the cheapest plan comes with a storage capacity of 50GB. Which is enough for most small businesses and startups to set up a basic website.
Dreamhost comes pre-installed with WordPress and offers advanced features like free updates, domain privacy, and Shell access for just $2.59 per month.
Like most other website hosting platforms, Dreamhost also offers various hosting options like Shared, Dedicated, WordPress, VPS, and Cloud Hosting. On WordPress, Dreamhost has impressive features without any additional costs, like single-click installation and automated migrations.
The regular plans for shared hosting come with features like unlimited bandwidth, unlimited storage, free SSL, and daily backups. With a 100% uptime guarantee that their high-tech systems ensure. 
There are 5 types of hosting plans, all of which offer great features, starting at a minimal cost of $10 each month. And the cloud plans charge hourly with a maximum spending limit for every month.
The only shortcoming to list would be a lack of good phone support and time-bound support calls. 
Pros
Money-back guarantee for 97 days

All plans offer great quality features at affordable prices

Single-click installer
Cons
The dedicated and cloud features aren't as strong as compared to its other hosting types

There is a lack of good on-call support
Hostgator is a popular domain registrar that offers shared website hosting. They also offer a great combination of DNS management, domain privacy and extension selection tools.
Recently, in addition to domain registering and web hosting services, Hostgator introduced a drag & drop feature to their website builder called Gator; an extremely helpful feature for people who don't have prior experience building a website. 
The first-time registration will cost you around $2.75 per month, which will provide you with all the essential features you need for your website. All of their plans come with a free migration service so that users can transfer to any HostGator server on WordPress without any hassle.
Hostgator is one of those budget-friendly website hosting platforms that can provide you with all the basic facilities you need for your website. Moreover, their economical cloud hosting plans make them one of the best cloud web hosting services.
Along with a free domain name, these packages also come with free backups for up to 1GB, automatic updates, unmetered disk space, and unlimited bandwidth. And the best part is that there is a money-back guarantee for the first 45 days, which you can use and then decide whether the platform is good enough for you.
Pros
SiteLock monitoring available

Uptime guarantee for one month guarantee with the range below 99.90%
Cons
A contract for 3 years is required at $2.75 every month

The occasional slow loading speed of page

An additional fee is required for many services that are not included in the plans
As the name suggests, Cloudways is one of the best cloud web hosting services out there that has gotten quite popular in the last 8 years. Besides catering to eCommerce websites and agencies, it also offers affordable cloud web hosting to small businesses and bloggers.
One of the best things about Cloudways is that it offers its users 5 of the top cloud providers to pick from, which are Vultr, DigitalOcean, AWS, Linode, and Google Cloud. This helps them in being able to meet the needs of different kinds of customers who have varying budgets. 
Besides, it offers managed cloud web hosting on various applications, meaning you can host WordPress, Magento, WooCommerce, and other PHP-based applications like CraftCMS, Laravel, and more. In simple words, there are no restrictions while hosting your site on Cloudways.
Starting at $10 per month, it is one of the most affordable platforms for managed WordPress hosting. The $10 plan comes with 1GB Ram, 1TB of bandwidth, and a super-fast 25GB SSD hard drive.
It also allows you to choose from over 60 data center locations spread out all across the globe to provide you with an optimum performance irrespective of where you are. 
Cloudways Features: 
Free unlimited migrations 

Over 60 data center locations 

Vertical scaling 

Automated backups 

SSD based hosting
The biggest example that even web hosting companies can be eco-friendly is GreenGeeks. Using just wind power, it has proven to be the most environmentally stable and responsible web hosting service provider.
Besides that, its WordPress web hosting starts at $2.95 per month with various features in both premium and pro plans. These plans come with free domains and SSL certificates for one year after subscription, but the premium plans also offer unlimited data transfer, webspace, and sites. 
They provide 24×7 support through chat, phone, and tickets. Besides, the WordPress options include essential features like reseller hosting and VPS hosting SSD along with more than 150 GB of cPanel and disk space. 
Pros
Uptime of over 99.90%

Extensive articles, tutorials, videos for the education center

Positive carbon footprint 
Cons
A 3-year minimum period subscription to obtain the discounted price of $2.95 per month

Only Linux users can use it

It costs $39.5 to $109.95 monthly for VPS hosting
Since we have been talking about all kinds of web hosting platforms, let's talk about free web hosting sites. Wix is a highly user-friendly, drag-and-drop website builder, serving as one of the best free web hosting sites.
Besides the website building tools and web hosting, if you want a free domain, you can use the wix.com subdomain.
The free plan comes with highly appealing templates that you can use to create your website. It has 500 MB of disk space and 500 MP bandwidth, and you get a free SSL certificate and security monitoring.
Even though free, it is backed by enterprise-grade reliability. But if you are expecting that there won't be any ads, you will be a little disappointed. 
Of course, there will be ads because it costs the platforms to provide you with web hosting services. And if they don't charge you, they will need to make up for that loss of money from somewhere else, which is only fair.
And even though the eCommerce functionality isn't available in the free version, you can set up things like events, bookings, and forums. And if you want to optimize your site for SEO, you can also fill it up with SEO-friendly content.
Wix Features:
Wix.com subdomain

Beautiful templates

500 MB disk space

500 MB bandwidth

Global content delivery network

Free SSL and security monitoring

Knowledge base and customer support

Decent load time
If you have a limited budget or plan to use WooCommerce or WordPress for your store, BlueHost could be the best web hosting platform. It offers you great additional features like a free domain for a year and a free SSL certificate starting at just $2.95 a month.
Since it has been one of the top web hosting sites for a long time, BlueHost knows how to offer to-the-mark web hosting services while keeping the prices competitive and low. It has been serving more than two million users worldwide, and even you can pick the plan you like and start hosting your site with it.
You can start with a WordPress-optimized plan or a quality VPS plan that can allow your site and your business to grow. These plans offer great reliability and scalability, which will come in handy when your business gets bigger.
Pros
Offers loads of storage

Does not limit the website traffic
Cons
Poor backup options 

The sites can be migrated to other sites but with a $150 charge
AccuWeb Hosting has been one of the top web hosting sites for the past 14 years, with more than 55,000 websites and over 15,000 virtual servers using AccuWeb hosting. It doesn't matter which plan users go for, dedicated, shared, or VPS; all provide a great experience with backups.
Free website migration, free email hosting, 24/7 monitoring, and DDoS protection are some of the additional benefits you get. With features like scalability, reliability, speed, ease of use, and security, it can provide everything your eCommerce website needs.
They also have a small business web hosting plan which provides all the necessary features, like 30 GB pure SSD storage, 750 GB monthly bandwidth, 500 email accounts, and unlimited domains.
Features
Highly configurable

Linux and Windows options

Fully responsive

Highly customizable

Free SSL certificate

Several pricing tiers
Pros
Lots of customization options and web hosting plans

Stellar uptime of 99.9%

Excellent customer support

Affordable pricing plans
Cons
The long list of pricing plans can get overwhelming for beginners

Limited email accounts with windows hosting plans

Shared hosting does not support monthly payments and demands at least 6 months in advance
InMotion has some great plans specifically suited to eCommerce and business servers. It completely depends on the software you want to use to manage your eCommerce store, and some could be more suitable than others. 
For instance, you can use WooCommerce as your preferred software, but in addition to that, you can also install Magento or OpenCart on any of the eCommerce plans. Not only does InMotion provide you with tutorials on how to do it, but it also promises great performance for whatever you choose.
Even though it offers great eCommerce hosting plans, the low-priced shared hosting plans might not be the best of the lot. For instance, even if the plan comes with a compatible PCI server, you might have to shell out extra money for dedicated IPs and SSL.
However, their VPS plans are excellent, making them one of the best web hosting sites for medium to large eCommerce businesses. They come with many handy features like dedicated IPs, automatic backups, the ability to work with various domains, and highly powerful machines.
Their technology is more than 15 times faster than regular spinning units, which means your store would function fast, and your customers would be happy. Small business owners who want a fast, reliable, and optimized VPS server, could also go for InMotion web hosting.
This server will support the daily activities and functionalities and make way for your growing business.
Even though InMotion is most optimized to run WooCommerce, it also provides installers for various other popular systems like Magento, OpenCart, osCommerce, PrestaShop, and more.
InMotion features
Professionally trained live customer support team 24×7

Unlimited disk space 

Free SSL on the basic plan

Uptime rating of 99.97%

One-Click Install

Free Website Migration

Web Application Firewall

PHP 7

NGINX Server Technology

Money-Back Guarantee for the first 90 days
Pros
Unlimited disk space and data transfer

Free restores and backup
Cons
No CDN included

Delayed manual verification
The great part about A2 Hosting is that you do not need to know to code or have the knowledge of manually designing a website to open your eCommerce store. It allows you to install highly professional eCommerce applications like Magento and PrestaShop with just one click, for free and included with your A2 hosting account. 
Even though it does not have any specialized plans for small business hosting, customers can pick their package according to their preference. And in that package, they can install whichever third-party eCommerce application they would like to use for their store.
Lite is the lowest-priced plan by A2 hosting, which starts at $3.92 per month, and allows its users to host their website with five different databases. But the best part is that the bandwidth and storage capacities are unlimited, and it comes with a free migration facility.
For the better safety of your customers and website, it will also provide you with a free SSL certificate through Let's Encrypt. As we mentioned earlier, you can install your preferred eCommerce app like PrestaShop, OpenCart, Magento, etc. Use the intuitive cPanel to check the technical course of your website.
One area in which A2 hosting is the best, is its customer service response time. It surpasses most other web hosting platforms and usually provides a service specialist within a minute of the request placed by the user.
Even their security features are top-notch given the price you pay for the plans. Usually, all of the best hosting sites come with hosting firewalls, but this one has an excellent server rewind function that acts as an advanced backup feature.
And because this feature is directly accessible from your cPanel, if due to any reason you lose access to your site, you can use this feature to regain control of your website quickly. A2 Hosting doesn't have many plans to pick from, but whatever plans are offered, are good enough for small and medium eCommerce stores.
With great security features and low-priced plans, A2 hosting works well for eCommerce businesses around the globe, including the United States.
Features
99.9% Uptime Commitment

Support team available 24×7 throughout the year

Free Account Migration

Up To 20X Faster Servers

Anytime Money Back Guarantee
Pros
A robust backup system with 7 backups of the site

Advanced options are available with higher-priced plans with an efficient caching system on the server-side
Cons
Multiple unnecessary add-ons at checkout

On-demand backups demand that add-ons be purchased
Starting a new business?
Get thousands of catchy and creative name ideas for your business + a Free Logo Now!
Namify.Tech
Final Thoughts
As discussed earlier, web hosting provides your website with a place to live and a virtual location where all its files are held. Your hosting company owns this virtual space.
A good and reliable web hosting platform can make all the difference for your eCommerce store. A good web hosting platform should have the options of various kinds of hosting like VPS hosting, cloud hosting, shared hosting, WordPress hosting, and managed hosting.
You will need to look at the speed it gives to your website and the uptime, and it should provide you with great customer support 24×7 and throughout the year. 
Every business owner wants their business to grow, and if you play your cards right, with time, it will. Along with your business, the amount of traffic that lands on your website will also grow, and an earlier version of your website won't be able to suffice.
You will need a hosting provider that allows you to scale and upgrade your plans according to your requirements. And to help you pick the best web hosting platform for your eCommerce business, we have listed down the top 10 web hosting sites currently in the market.