5 Things To Consider While Starting A Pizza Shop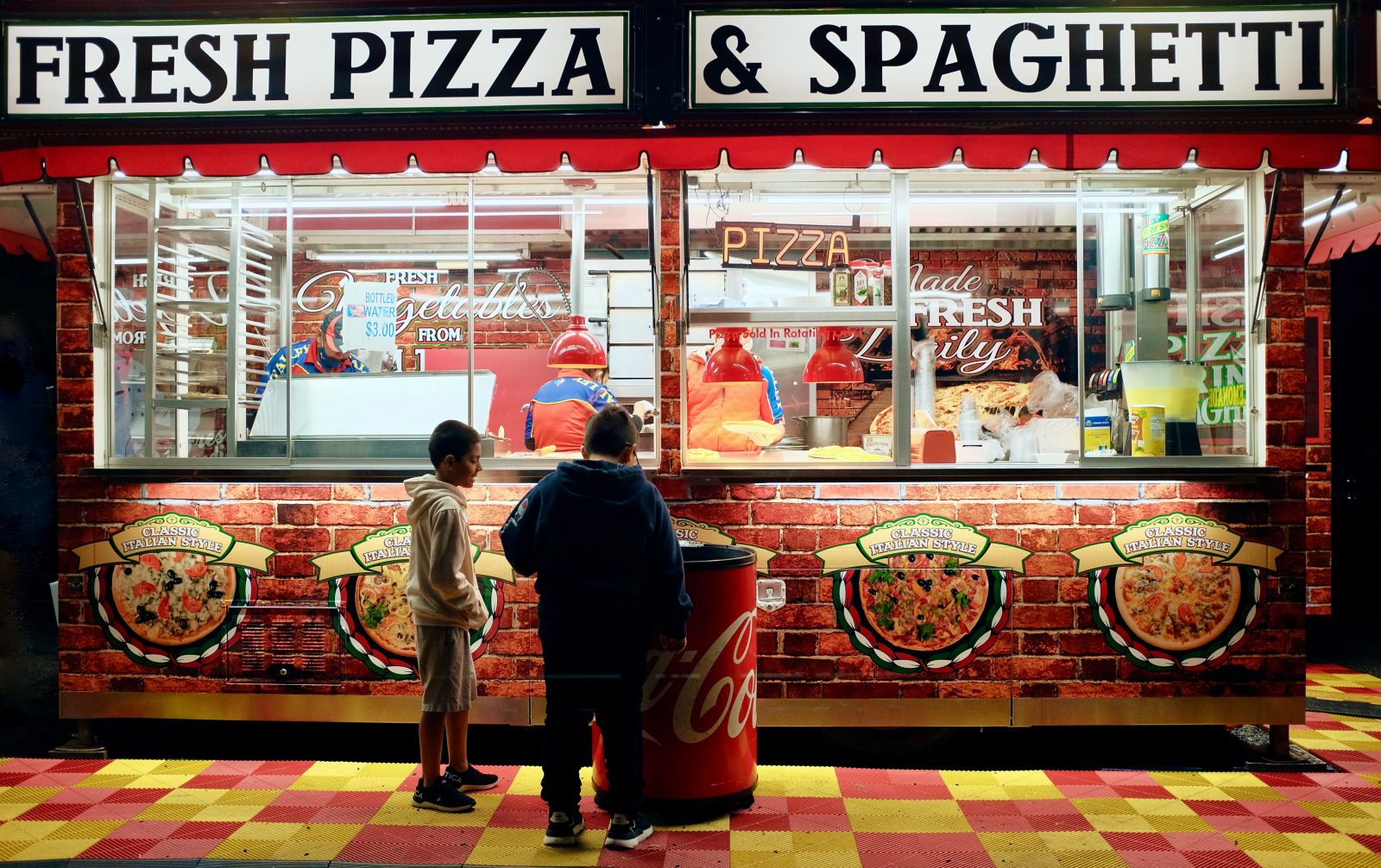 In the United States, 9 out of 10 people visit a pizza shop at least once a month, and out of all the restaurants in the state, 17% are pizza shops. But we don't need stats to tell you how much people love Pizza, do we?
Everyone loves pizza but some love it a little so much that they want to start a pizza shop of their own. If you belong to the latter category, this article is for you.
Setting up a pizza business might sound easy at first, but as you dive into it, you will realize that there is so much more than you had anticipated. If you do not plan out the important things beforehand, starting a pizza business might end up being the worst choice you ever made.
But don't worry? We are here to help you! We have listed down the 5 important things that you need to consider while starting a pizza shop. Once you go through it, you will know all that you need to be running a successful pizza shop in no time.
#1 Pick Your Pizza Shop Style
There are different kinds of pizza shops that you can go ahead with. In fact, you can also sometimes choose a combination of these styles depending on the funding you have, the location, and the vision behind your pizza business. Here are the different styles you can pick from:
Full Service – A full-service pizzeria allows you to serve pizza in a dine-in concept, where you provide great hospitality and ambiance to your customers. You can also pair it with a bar if you can get a liquor license, and add TVs to your restaurant to cater to the sports crowd. However, this will have the highest cost of starting a pizza business of all the styles.
Takeout – In a takeout outlet, your customers can come to pick up their pizzas and take them home. With this option, you don't get to impress your customers with your ambiance or a unique experience, and your only selling point is your food and its price. However, you can club this option with a full-service pizzeria as well.
Delivery – With a delivery option, you can hire delivery staff or outsource it to a third party to deliver your pizzas.
Food Truck – Another great idea is to serve pizza in a food truck. You can locate your pizza shop at an important hub where you would get a good customer footfall.
#2 Find Your Perfect Pizza Shop Location
For running a successful pizza shop, you need to put a lot of consideration into where it is located. The location of your pizza shop can be the deciding factor for how much money it will make. 
For instance, if the location that you pick already has an established pizza place, your pizza shop will face a lot of difficulty in attracting customers. Or let's say, your location is very difficult to reach or is congested, even then the footfall might be really low.
On the other hand, if there is a street market nearby, then you might see a lot of hungry people who need something filling for their bellies after a tiring day of shopping. Or if there is a college, or corporate office space close by, even then there might be a lot of customers dropping by to try your pizza.
Here are a few things you can consider to make sure that you have opted for the best possible location when you start a pizza shop:
Define your ideal customer – Just like brands create a buyer persona, you can define one while setting up a pizza business too. Are you targeting hungry college kids, office-going employees, the regular audience of a concert theater, and so on?
Evaluate Your Competition – If you look closely into your competition, you will learn where they are based, and which locations are they catering to. You simply need to find a location that is out of their reach or at least a little far from their reach.
Select Your Site – After you have fixed a general location, you need to look at properties that match your pizza shop style. Just make sure that the location is easy to reach, not too congested, there is ample parking space, and the foot traffic is sufficient there.  
Speak to a real estate agent – A real estate agent will help you find the right spot for your pizza shop, and will also help you in applying for the necessary licenses and permits that you need to run a business from there.
#3 Starting A Pizza Shop Cost
The next most important thing is to consider the cost of starting a pizza business. Unless you know exactly how much money you are going to need to start a pizza shop, you won't be able to go any further. 
Two years ago in the US, the total revenue of the pizza industry was more than $45 billion, of which, roughly 59% comprised pizza brand chains, and 41% were independent pizza shops. Approximately, starting a pizza shop cost can range from anywhere from $95,000 to $2,000,000, but there are a lot of factors that need to be looked at:
One-Time Costs
There are two kinds of costs involved, and the first kind is one-time costs. These are the costs that are incurred only once while setting up a pizza business. Let's have a look:
Lease security deposit or Loan down payment – The amount of the lease will vary greatly on the location and size of your pizza shop, and you might have to pay anywhere from $2,000 to $12,000 for the lease security deposit. If you take a loan for the pizza shop, the down payment could be around 10% of that.
Licenses and permits – One-time costs include the cost of the compliance permits, licensing fees, and liquor permits if you are serving liquor as well. Depending on the city and state you are based in, this might cost you somewhere between $100 to $300. 
Legal and processing fees – There are a lot of legal and processing formalities involved when starting a pizza business. The best way to go about it is to hire an experienced lawyer, who would charge roughly $500 to $2,000 for their services.
Renovations – In most cases, the space you choose will require a lot of renovation and remodeling to be used as a pizza shop, and that might cost you around $250,000 to $350,000.
Kitchen equipment – You will need to get some kitchen equipment for your new pizza shop and these will cost you roughly $50,000 to $150,000, which would include both essential equipment and optional equipment. Essential equipment consists of a pizza oven, canopy, dough mixer, dough roller, fridge, commercial dishwasher, pizza delivery system for deliveries, assorted pizza trays, utensils, and accessories. Optional equipment comprises items like a dough rounder and vegetable cutter.
Tableware, tables, and furniture – How much you need to spend on this will depend a lot on your pizza shop style, but you can set aside roughly $50,000 to $100,000 for it.
POS or Point of sale system – This is an ordering and payment technology system that will help you in keeping a track of your orders and your inventory, and receive payment which will cost you around $20,000.
Accessibility for disabled customers – If you are going for a sit-down pizzeria, you might consider having an accessible ramp and bathroom for disabled customers, costing you $30,000.
Advertisement – You will need to spend at least $20,000 to $30,000 on the initial advertising when setting up a pizza business to attract customers.
Recurring And Ongoing Costs
The other kind of cost is recurring and ongoing, which keeps coming up while you are running a successful pizza shop. Look at it as the cost of survival, and you need to incur this to make sure that your business is running smoothly.
Monthly lease – Depending on the property you have leased you will have to pay a lease amount every month, which could come out to $2,000 to $12,000. 
Utilities – You will need to spend some money on utilities, and depending on the size of your pizzeria, that could cost anywhere from $1,000 to $2,500 monthly for water, gas, electricity, internet, phone, and trash removal.
Food and beverage expenses – This will again vary according to your pizzeria type and its menu.
Employee salaries – You can set aside 30-35% of the total revenue for the total salaries of your employee. But if you want to calculate separately, the approximate salaries would be $30,000 to $60,000 for your manager annually, $1,000 to $2,000 weekly for the head chef, $500 to $700 weekly for other kitchen staff, and at least the minimum wage plus tips for wait staff.
Insurance, licenses, and permits – You will need to spend on the insurance of your building and inventory, and there are a few permits that might require renewal from time to time.
Marketing and advertising – The initial advertisement might help you create a little buzz about your pizza shop, but to grow your business, and even sustain it, you will need to constantly spend on its marketing and advertising. 
Additional expenses – These are contingent expenses that might arise from time to time for any reason whatsoever, and you need to be prepared just in case so that your business doesn't just halt on such occasions.
#4 Finalize Your Pizzeria Menu
Now you might be thinking that having a menu is part of the obvious when you are starting a pizza business, so why have we even put it on the list. The reason is, that it might require a lot more attention than you are prepared to give.
You might think that all you need to offer in your pizza shop is pizza, but that's not enough. Your food is what will set you apart from your competition, and especially if yours is a take-out or delivery pizza shop, then your food is the only USP you have.
Pizza Style – Will you be offering regular oven pizzas, woodfire pizzas, pan pizzas, thin-crust pizzas, cheese crust pizzas, and more? Or Will you be offering a combination of some or all of these?
Appetizers – What kind of appetizers will you be serving? Will there be garlic breadsticks, meatballs, chicken wings, mozzarella sticks, garlic knots, and so on?
Salads & sandwiches – Will you be serving salad? Will it be the regular Caesar, Greek, and Garden or will you experiment with your salads? Will you be offering different kinds of sandwiches too?
Desserts – What kind of dessert options are you planning to keep on your menu? Tiramisu, gelato, cheesecake, and ice cream, are a few that go well with pizza shops.
Drinks – Sodas and bottled drinks should always be there in the menu of a pizza shop. And if you have a liquor license, then wine, beer, and hard liquor can be included too.
#5 Pick The Best Supplier
The success of every business depends on the quality of inventory, and how safely and timely your supplier is delivering it to you. And since in this case, the business is regarding food, it's all the more reason for you to be careful.
The best way to pick an inventory supplier is to read reviews about them online and talk to your peers as well. But make sure that the peers you talk to are not your direct competitors, or they might give you bad advice as well.
Usually, one would also think that an established supplier will always be a better pick than a new one. But it's possible that the established one might be too busy to pay attention to the quality of products they are giving or the time in which they are delivering. While the new one might focus their time and energy well on you as you might be one of their very few clients and they would also want to grow their business well.
A lot of factors are in play and you would need to ensure that you have looked at all of them carefully before picking your supplier. Make sure to install inventory management software to avoid manual errors that might pose a risk to the day-to-day of your pizza shop.
Final Thoughts
By now you must have realized that loving pizza is not enough to start a pizza shop of your own. But if you think you have it in you, then you should definitely go for it.
If you're still looking for a great name and logo for your pizza business, check out Namify's Food Business Name Generator. It'll recommend a long list of remarkable and catchy names that are available on several new domain extensions like .store, .online, .site, etc. Just enter the right keywords and get yourself a great domain name, and a free logo!
We have especially curated these five most important things to consider while starting a pizza business, that can help you in succeeding. All the best!