Blogger vs WordPress – Which Is Better for Blogging in 2021 & Why?

If you have decided to start a blog but are confused about which blogging service to go with, this article is for you. 
In this article, we have drawn up a comparison between two of the most popular blogging platforms – Blogger vs WordPress. 
Whether you're a complete beginner or have prior experience in the world of blogging, this comprehensive comparison outlines the main criteria that you should analyze before making your decision and picking your platform.

We tested various features of both the platforms to highlight the differences between Blogger and WordPress. While the answer to the question 'Which is better – Blogger or WordPress?' may not be unidimensional, this article will help you make up your mind about it. 
Before we begin, we would like to establish that this article refers to the self-hosting platform WordPress.org, which is different from WordPress.com and is often the recommended option for bloggers.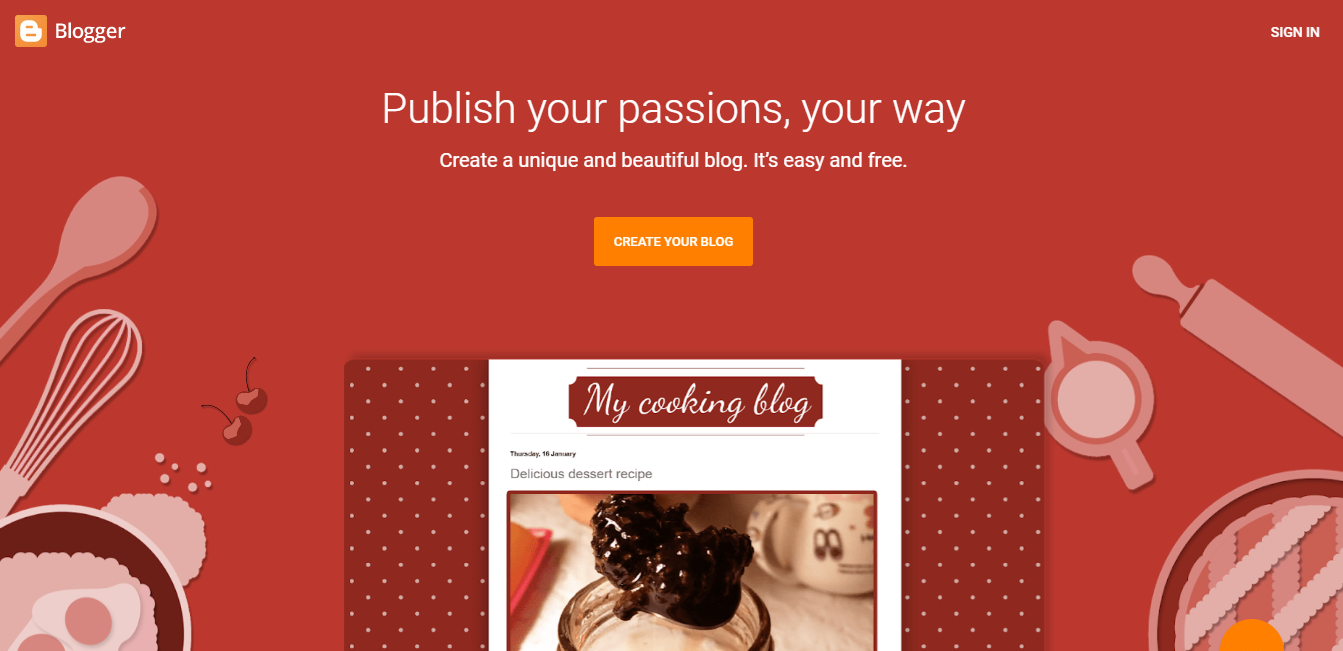 Let's get started. 
1. Simplicity and ease of use
While both the sites are beginner-friendly, there are a few differences between the ease of use in Blogger and WordPress. 
Setting up WordPress is fairly simple, but it takes time to learn how to navigate the many features it offers you. As a total beginner, you may struggle with setting up your hosting account, which you need to do before you can publish posts.
Setting up your Blogger account, on the other hand, requires little to no time. You can simply link your Google account with it, pick out a template, and begin posting. This is because Blogger is made solely for the purpose of blogging. 
Verdict: Blogger vs WordPress: Simplicity and ease of use
Strictly speaking, due to its complete beginner-friendly approach, Blogger is easier to use than WordPress. However, WordPress comes with a learning curve, which can come in handy later.
2. Customization and design 
The differences between Blogger and WordPress in terms of design and templates are quite vast. 
WordPress's free version contains thousands of templates for you to pick from. If you go for the paid premium version, you can get your hands on countless new themes with added features that can set your blog apart from the rest. Moreover, you can customize these themes as well as modify their source code. 
Blogger's free version offers many templates, but the choice isn't quite as diverse as in WordPress. Another limitation is that it only has a few customization tools for you to play around with. 
Verdict: Blogger vs WordPress: Customization and design 
With an endless repository of high-quality themes that can be personalized any which way you want, WordPress wins this round, hands down. Blogger falls way behind here. 
3. Ownership 
There are many differences between WordPress and Blogger when it comes to the ownership and control they grant to you, i.e. the blogger. 
Despite the fact that you have to pay a little bit to host your account, WordPress is an open-source platform. This implies that once you have downloaded it, it's yours for free, and you can modify it any way you like. 
Blogger, on the other hand, is owned by Google and is a free service. Unfortunately, this also means that you don't quite own your content and it sits on Google's servers. 
The tech giant can also block you from your own blog or suspend the service altogether, without owing you so much as an explanation. Scary, right? 
Verdict: Blogger vs WordPress: Ownership
If you want complete control and ownership of your blog, you can't have that on Blogger. So, WordPress takes this point as well. 
4. Support 
If you want to know which service is better in terms of support – Blogger or WordPress – here are a few things you need to consider. 
While WordPress is not as uncomplicated as Blogger to use, it is backed by an active community that offers support in terms of any questions you may have. There are thousands of user forums with useful threads for you to gather information from. The paid products of WordPress provide added support, including live support when you need it. 
Since Blogger is a free service, it is not possible for Google to provide one on one support to every user. The help on this platform is quite basic and limited. You can, however, utilize tutorials in your Blogger admin panel to tackle basic problems. 
Verdict: Blogger vs WordPress: Support
Neither Blogger nor WordPress will hold your hand throughout the blogging process. However, WordPress has a lot more in-depth support to offer, thanks to its active community, and therefore wins this round. 
5. Pricing
In terms of pricing, the battle between Blogger vs WordPress becomes a little muddy. 
The WordPress software might be free, but you are required to purchase a hosting plan and a domain name to set up your blog. Bluehost has a special offer for WordPress users at $2.75 a month, which includes a free domain name. 
Additionally, you may also end up spending on some of the paid services and products that WordPress offers, in order to enhance your blog. All in all, you do need a small monetary investment to start your blog on WordPress. 
Blogger, on the other hand, is completely free. You can make use of free blog hosting and get your hands on a sub-domain for no additional charge. The added themes, widgets, and apps are also free unless bought from third parties. If you wish to have a custom domain, you can purchase it from a domain registration company outside of Blogger. 
Verdict: Blogger vs WordPress: Pricing 
Is Blogger better than WordPress in terms of cost? Well, if you want to start a blog with zero cash, Blogger wins this round. 
However, you get more features and a better future with WordPress, even if it comes with a minor cost. 
6. Monetization
Now, let's answer all your questions about Blogger vs WordPress for making money. 
To be able to generate revenue from your blog, you need to get traffic on it. And that is often not possible with subdomains on Blogger. 
WordPress, on the other hand, gives you many SEO benefits and helps you rank higher on search engines. It is a better platform for the future of your blog if you want to make a livelihood out of it.
Verdict: Blogger vs WordPress: Monetization 
So, in the battle between Blogger vs WordPress for making money, WordPress wins.
Blogger or WordPress – Which is better?
To further simplify the comparison, we have collated the differences between WordPress and Blogger in the table below. 
| | |
| --- | --- |
| WordPress | Blogger |
| Requires some amount of time and effort to learn. | Easy to use from the get-go. |
| Varied choices, customization options, and freedom.  | Limited options for customization. |
| Complete control and ownership of your blog. | Inability to own your blog. |
| Active community support, live support, and more. | Limited support offered by tutorials. |
| A small monetary investment is required. | A free service. |
| SEO benefits that can make money for your blog. | Difficult to monetize due to a subdomain. |
In light of this detailed comparison, we would recommend choosing WordPress over Blogger, even though it requires a certain amount of time and money to set it up. 
Feel free to bookmark this page and revisit it when you're setting up your blog. 
Starting a new business?
Get thousands of catchy and creative name ideas for your business + a Free Logo Now!
Namify.Tech