How Can Social Commerce Benefit E-commerce Businesses in 2022?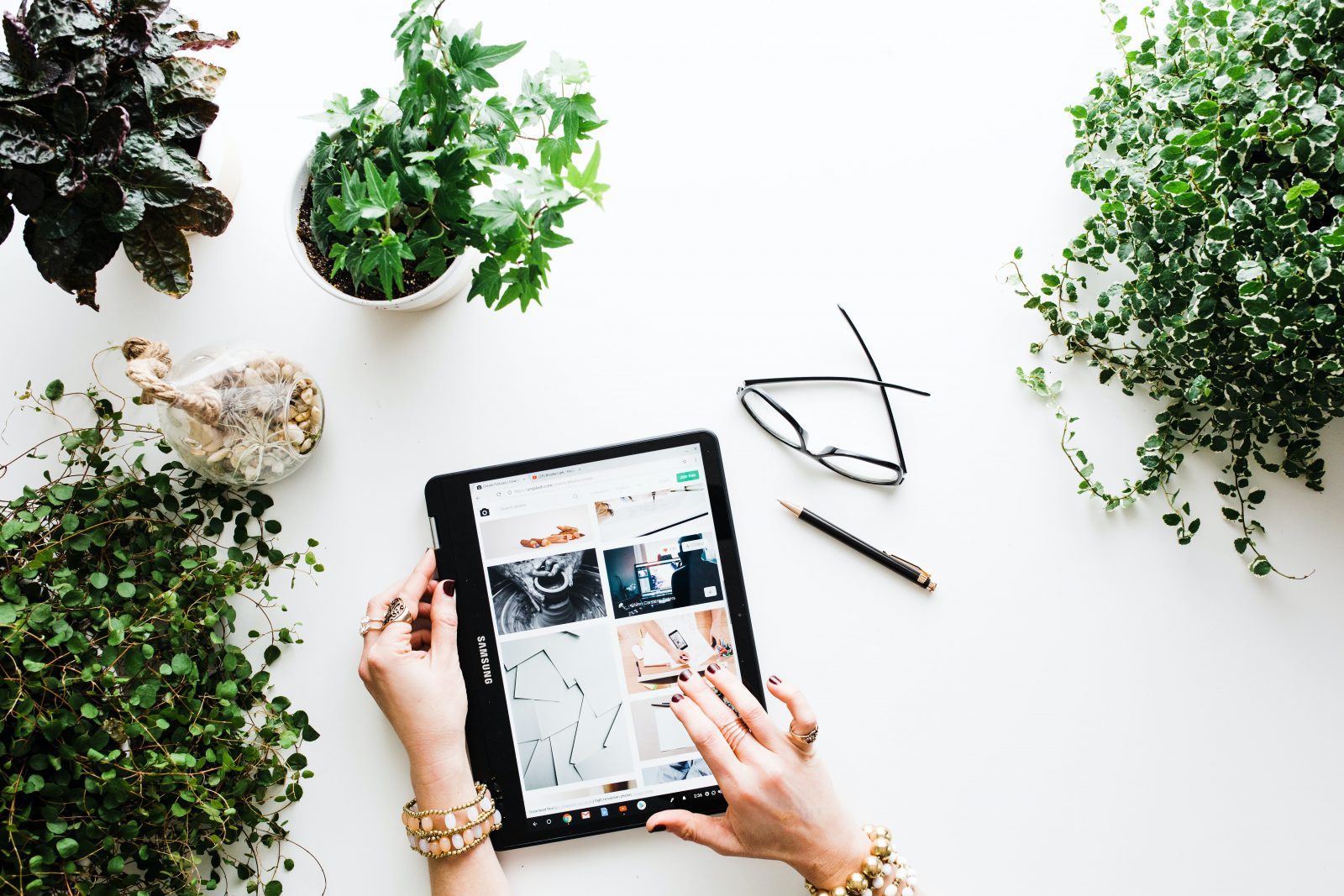 Shopping had always been a social activity until e-commerce made it possible to shop alone from the comfort of one's home. However, with the evolution of the internet and the birth of social platforms, e-commerce brands have also started taking a social approach. That's where social commerce or social e-commerce come in.
What Is Social Commerce?
As the name suggests, social commerce is nothing but the integration of e-commerce with social media. Also known as social media e-commerce, it refers to buying and selling on social media platforms.
Social Commerce helps e-commerce brands take a more personalized and targeted approach towards their customers. Incorporating the functionality of e-commerce directly into social media platforms helps provide a smooth and satisfying shopping experience to customers.
And when customers are satisfied with your brand, social media makes it all the easier for them to share and recommend it to their social media friends. The very nature of social media is where content goes viral, and it's every brand's dream to achieve that and reach that kind of a large audience.
Why Social Commerce? 
Now that we have established what social e-commerce is let's understand how it became popular. Initially, social media was purely for social networking, but brands started looking at it as an excellent space for marketing due to its large audience.
Since potential customers are already on the platforms, brands don't have to go through the hassle of looking for them, but just need to present them with their products and services. And whenever a user likes a product, they can visit the brand's website and buy it.
But this purchase journey required the customer to go through too many steps, clogging up the conversion funnel. Every step increased he chance of the potential customer abandoning the process and never coming back.
And that's how social commerce was born. Social commerce allows customers to buy the product exactly where they find it, streamlining the purchase journey and leading to much higher conversions.
The purchase journey of discovering the product, researching it, and finally checking out to purchase, takes place all in the same place. Even giving feedback, asking queries, and recommending to friends.
People today are so active on social media, especially millennials and Gen Z, and it's one of the best places for brands to sell their products and services to them. Social commerce sales in the US are estimated to jump from $22 million in 2019 to $84.2 billion by 2024, accounting for nearly 8% of the total e-commerce sales.
Social Commerce Platforms
Here are the popular social media sites that are serving as successful social commerce platforms:
The most popular social commerce platform is Facebook, and for obvious reasons. It has the most extensive user base, offering massive exposure to businesses. Besides being the first social media site to introduce the "buy" button, it allows businesses to open up a "shop" on their Facebook page. Some of the other reasons behind its popularity are that it offers features like advanced targeting and analytics to the users and allows customers to pay directly through Facebook.
Instagram has a significant advantage over many social commerce platforms because of its visual-first approach. Since it is all about pictures and videos, it's the best space to showcase your products like a proper store. Initially, Instagram had a "shop now" button on its shoppable posts, which allowed users to reach the merchant site to complete their purchases. However, it has upgraded and now will let customers buy from shoppable posts within the app. 
Pinterest 
Pinterest's visual discovery engine is perfect for social commerce. It features "buyable pins" that allow users to buy products they like directly on the platform. Brands can even promote these buyable pins and add necessary details like product images, price, availability, etc.
Benefits Of Social Commerce
Now that you have understood what social commerce is, let's take you through how it can benefit e-commerce businesses in 2022. Here are some of the most important benefits of social e-commerce:
#1 Drives Authentic Engagement
The most significant difference between social commerce and regular e-commerce is that buyers and sellers must be more social in the former than the latter. When using social media for business, opening the doors for two-way communication between brands and customers allows businesses to relate to their customers better.
The audience doesn't just get to look at your products on their social media but also look at more of your content and interact with it by liking, commenting, or sharing with friends. And the best part is that brands can respond to it and engage with the audience there itself.
Brands can post various kinds of content pieces revolving around their products, services, or industry in general on social media. Moreover, it gives them a platform to run contests, challenges, polls, surveys, and other interactive content that boost engagement.
Another great way social commerce helps drive authentic engagement is through UGC or user-generated content. UGC is content created and posted by users themselves.
Brands can repost them from their business accounts to engage with the audience and build their brand. Brands can ask customers to post images or videos using their products, and they will repost the best ones, which will help in both engagement and word-of-mouth promotion.
#2 Consistent Audience Growth
Social media is nothing but a social networking hub, and as the definition suggests, it is a vast network of users which is constantly evolving. Every day, users join social media platforms and build their network.
As we said before, the audience is already there and constantly growing. All you need to do is make sure your brand reaches them, impresses them, and allows them to buy your product and checkout there itself.
Moreover, when a customer likes your product on social media, they tend to provide feedback or share it on their social media account. This feedback or share shows up on the feed of their friends, who might take interest in your products too, and start following you.
It's like a chain reaction where your audience keeps growing constantly and consistently. And it's this audience that eventually converts into your customers, shops with you, and helps in increasing your audience even more.
#3 Increases Search Engine Ranking
Even though you may not be able to see a direct measurement or result of how social commerce helps increase the search engine ranking of brands, it's proven that it does. Whenever you search for something on the web, search engines also look for it across social media and provide you with the most authentic and popular results.
Having a good social media presence boosts your position in SERPs. When you have a good number of organic followers on social media, and regularly post quality content that your audience engages and interacts with, search engines look at you as a genuine organization.
Besides having social commerce features on your social accounts, you would also have your company website, and it's recommended to add CTA buttons linking to your website on your social media. So that if your social commerce customers want, they can also visit your website to have a look.
Driving user traffic from social media to websites is a treat for search engines, which they will consider in deciding your ranking in SERPs.
#4 Boosts Customer Loyalty
The biggest advantage of social commerce over regular e-commerce is that it helps build relationships with customers. In the traditional e-commerce format, users simply visit a website, choose the product, complete the checkout, and are done with it.
However, in social commerce, users interact with the brands and vice versa. By having an interactive relationship with the customers, brands can make them feel like a part of themselves and how they matter to the business.
Besides, you can post content on social media that your audience connects with, strengthening their liking towards you as a brand. Leading to a boost in customer loyalty, deepen their trust, and help in customer retention.
#5 Easy Measurement Of Business Metrics
To optimize marketing campaigns, a business is required to analyze the efforts compared to the results obtained through them. That's how businesses can determine which actions give results, which need work, which area of business to improve on, and so on.
The best part about social e-commerce is that it comes with certain business metrics that help you measure every aspect of your business. Instagram business accounts, Facebook business pages, tweets on Twitter all come with built-in analytics.
So the details of how a post is performing are offered by the platform. Apart from per-post analysis, these platforms also have a way to measure the traffic social media drives to a business' website.
While it's relatively simple to track business metrics when marketing on social media, directly selling there (social e-commerce) makes KPI tracking even simpler, for instance, Facebook's 'Commerce Manager' can help you manage your catalog and sales. It can also tell you the exact number of people that looked at your products, engaged, or even bought them.
#6 Optimizes The Consumer Journey
In traditional e-commerce, the consumer journey funnel starts when customers see your online ad, click on it, land on your company website, add products to their cart, fill in the payment details, and finally checkout to complete the order. You see how long and tedious the whole process sounds.
It feels even longer when making the purchase. And due to the long process, the customer is exposed to many distractions, which could lead to cart abandonment, something no business wants.
Social commerce, on the other hand, simplifies the process, connecting product discovery with the final purchase. When buying on social media, the number of steps required are much lower, and hence the consumer journey is optimized.
#7 Increases Brand and Product Awareness
To understand how social commerce increases brand and product awareness for any e-commerce business, we need to consider the marketing and sales funnel. It comprises the following stages:
Awareness

Interest

Consideration

Intent

Evaluation

Purchase
Awareness and Interest
The awareness and interest stages together form the "lead generation" stage. At this phase, potential customers identify what their pain points are and come to the realization of the product they need.
Normally, various tools are leveraged for this particular stage, like marketing campaigns, ads, trade shows, events, and even social media. When the buyer becomes aware of the product, brands try to generate their interest with the help of tools like email newsletters.
Consideration and Intent
Then come the consideration and intent stages, forming the "lead nurture stage." Here, the buyer starts to learn more about the brand and starts building the intention to make the purchase. 
Brands start moving from their marketing strategy towards their sales strategy so that they can convert the leads. They start sharing various details like product information, brand positioning, case studies, product demos, etc. so that the buyers can evaluate and finally make the purchase.
Social Commerce, on the other hand, makes brand awareness much easier for businesses. They don't have to try too hard to find their potential customers to create awareness because they can find them easily on social media.
Social media promotions and campaigns definitely help in finding the right audience, because the algorithm itself matches brands with potential buyers based on various aspects like buying habits, preferred content, etc.
You don't have to send separate emails to generate their interest, as you can simply post quality content that would appeal to them and bring them closer to your brand. Social commerce also improves product awareness because it allows you to showcase the product to your audience better than anywhere else.
Through high-quality images, videos of the product being used, detailed descriptions, feedback, reviews, or any kind of views or opinions shared by other customers.
#8 Increases Mobile Shopping
There was a time when we used to scroll through Facebook and Twitter on our PCs and laptops. However, that changed with the popularity of mobile-oriented social media platforms like Instagram and Snapchat.
And gradually, even other social media sites like Facebook started adapting to it, restructuring their interface to optimize it for mobile users. Even YouTube started incorporating vertical videos for mobile phones instead of having just horizontal videos for PCs like before.
Since a huge part of the audience is on their smartphones, where more than 90% of social media users access social media through mobiles, social commerce would help tap that audience. While the traditional e-commerce approach would work great on desktops, social commerce is the way to go for mobile phone users.
Any e-commerce business must have a website that is highly optimized for mobile or mCommerce, or have a proper mobile app for it. Due to a lack of resources and technical know-how, many e-commerce businesses fail to meet those expectations.
Social commerce helps in bridging that gap. Social media platforms that allow social e-commerce are already optimized for mobile apps, and all businesses need to do is start using their social e-commerce features.
Moreover, since people use mobile phones to communicate with friends and family, it makes it even easier for them to share or recommend your brand or products. And the more they share, the more your brand grows.
Social Commerce Examples
If that was not convincing enough, here are a few brands that have used social e-commerce successfully to grow their business.
Founded in 1970, Sephora is an international retailer of beauty and personal care products. It features a plethora of brands that offer skincare products, cosmetics, and a lot more. Sephora's social commerce practices can be considered as one of the best examples, as they fully utilize the offered Instagram features like 'tap to shop' and 'product tagging'. These Instagram features have turned their whole feed into a live catalog where users can buy every item on the images. 
Established more than 60 years ago, River Island is a renowned fashion brand based out of London that has a strong social media presence with over 2 million followers on Facebook. Besides having a highly appealing e-commerce website, they fully utilize Facebook as a social media e-commerce platform too. They offer various kinds of merchandise, from occasional wear clothing to bags and other types of accessories on their Facebook virtual shop. Buyers can even get insights on the products they like, ask queries and gather whatever information they want before checking out.
MVMT watches started in 2013. It is an American watch company that sells sunglasses, quartz watches, and various other accessories. It has garnered more than 60,000 followers on Pinterest and clocks over 7 million views every month. It has leveraged the conversion capacity of promoted Pinterest pins so well that it has led to the highest average order value that they have received from any other traffic source. Buyers scroll through the products, handpick the ones they like, and proceed to checkout, where they also have the option to customize their item before completing the order.
Final Thoughts
This article is like social commerce 101, a detailed guide on every important aspect of selling through social media. We have covered everything from what it is to why it came into existence, the major platforms involved, the examples of brands using it, and most importantly, its benefits, for you.
Social media is forever evolving, and social e-commerce is yet another phase in it. By adapting to the social commerce trends and implementing its best practices, you can improve various aspects of your business to optimize your sales and grow your e-commerce business. 
If you are planning on building an e-commerce store, check out our store name generator to find a relevant and catchy name for it. Namify offers domain name availability on brandable domains like .Store, .Online, .Site, .Website, .Fun, and more, and does a social media handle availability check for each name too.