13 Experts Explain the Steps They Followed to Create a Successful Online Store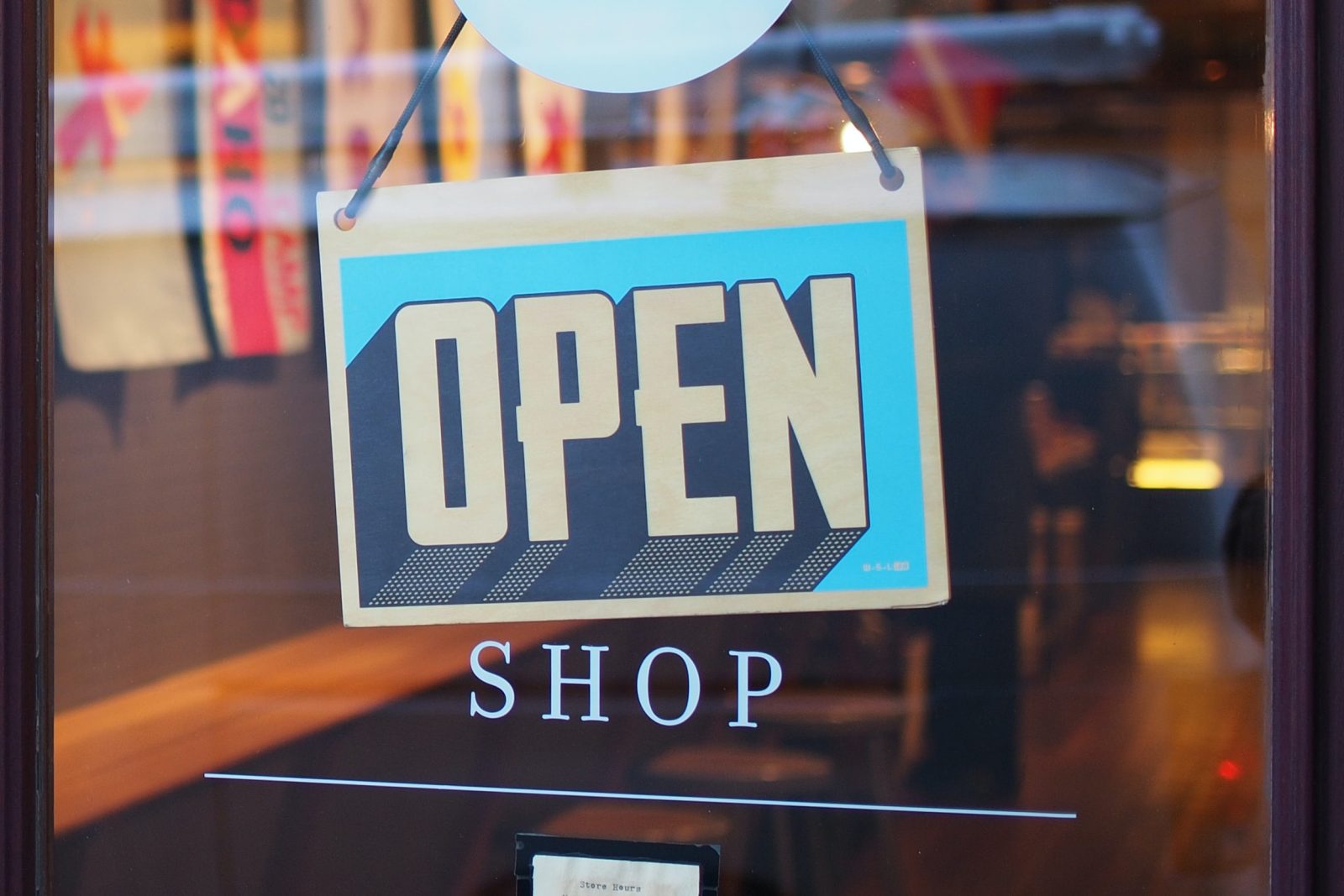 Establishing an online presence for your business can be as daunting as it is exciting. There's an overwhelming number of things to be considered including finding online store name ideas before you can create your free online store, and guesswork can only get you so far.
It is expected that eCommerce sales will account for 17.5% of retail sales worldwide by the end of 2021. If you want to jump on the bandwagon and create a free online store but don't know where to begin, you've come to the right place. 
Here are the personal accounts of 13 experts, who talk about the steps they followed while creating their eCommerce website. 
1. Roberta Perry, Founder, Scrubz Body Scrub 
After years on Doteasy with an e-cart soft plugin and then an eCommerce theme on the online store builder Shopify, I decided to create my own eCommerce website in 2014. I had a web designer move me over to WordPress, and we added the WooCommerce plugin for my shopping cart software. I learned to navigate that platform through guidance and lots of YouTube videos.
In 2017, I met a woman in a business group I was a part of, who ran a user experience design agency called Ptype. She recommended Hot Jar, a heatmap tool that registers how customers are buying, where they are clicking, and what they are looking at on your site. I knew that my website's functionality had clunky aspects, but I didn't realize how bad it actually was.
We surveyed around 30 consumers about the site's usability with 40 different questions, such as, "Could you find what you were looking for?" and received tremendous feedback on how the site could be improved. So, we revamped the entire site.
Today, analytics speak volumes. Our bounce rate is down and page views and conversions are up. It's a win-win!
2. Stacy Caprio, Founder, AcneScar.org
To create my online store, I first identified a problem I had solved for myself, and then decided the overall vision, purpose, and target market of my store. Then, I bought a hosting plan, created a WordPress site, and connected it to the WooCommerce e-commerce plugin. After that, I launched it and started doing SEO, posting on social media, and sharing my story on social media for the launch.
3. Alex Willen, Founder, Cooper's Treats
In order to build my eCommerce website, I found someone on 99designs to design my logo and packaging. I then ordered the first run of boxes and labels, packed them with our product, and began working on the store itself. I've used the online store builder Shopify from the beginning, so the process was fairly straightforward – I purchased my domain, started a Shopify account, and found a free template. I put all of my products into the store, turned it on, and sent it out to everyone I knew. 
There have been many changes and improvements since then, but those were the basic steps I followed to create an online store, and it was extremely quick.
4. Kevin Miller, Co-Founder and CEO, GR0
To create an eCommerce website that is successful, you need to first choose a niche and hopefully, come up with a catchy name. Before you settle on a domain name, do some research in your field. This will help you figure out what is unavailable as a domain name or a registered business, and you will be able to find something that stands out from your competition. 
5. Lanai Moliterno, Founder, Sozy
After getting my initial prototype made, I figured out how to get a pattern made. Then, we went into production with pretty much all the money I had saved. That was Sozy's first and only product, which I still personally own and love. 
The next step was creating the eCommerce website, its name, and branding. Sozy was born from a play on words – soft + cozy, which was exactly the feeling I wanted to convey. After settling on the name, I had to come up with branding. Next up was building an eCommerce website, which I did myself in a few weeks. It was pretty simple, but it did the trick. 
Then, I had to find customers. I was working as a personal trainer and yoga instructor at the time, so I gifted some of my clients a pair of undies in exchange for feedback. I quickly realized you can't get real feedback from a gift, but still believed in the product enough to move forward. Eventually, I quit my job as a personal trainer and yoga instructor to focus all my energy on Sozy.
I had to learn and execute every single process of owning a business, and as better and more effective ways emerged, I adapted. I still manage every single step of the process, be it purchasing, photography, product upload, email marketing, customer service, or social media.
6. Gerald Lombardo, Co-Founder, The Word Counter
First and foremost, you need to decide on your niche. Make sure you carve out a space in your industry that will actually serve the direct needs of your customers. After you figure out your niche, you must choose the model you will use to deliver products, i.e. dropshipping or housing your own products. Then, you need to brainstorm a business and domain name to register. Continue to brainstorm products you want to sell, then select your e-commerce platform or online store builder, and finally, build an eCommerce website with a web developer and a graphic designer.
7. Jason Maynard, Founder, Dope and Dedicated
One thing I did to create a successful online store was that I found similar businesses in a different niche, and researched what they were doing to grow their business. We spent a lot of time educating ourselves with books, blogs, webinars, and literally just asking questions. Now we have sold out of our first two clothing drops, and we are about to sell out again!
8. Syed Ali Hasan, Founder, Angel Jackets
Start with the smallest item. You need to first decide what product you want to sell. What is your target audience? My advice is to create an online store with the lowest stock. For example, if you want to start a fashion store, why add expensive leather jackets when you can just add t-shirts or a hoodie instead? If people buy your products and love the quality, then you can move on to adding cooler fashion items like leather jackets, coats, etc. 
9. Cindy Jones, Formulator and Founder, Colorado Aromatics
Colorado Aromatics has had an online store for 10 years. What it takes to make a successful store changes with time. I used to think that all it took was to have a superior product, but that is far from the truth. Here are a few things that make a store successful.
1. Good product pictures that draw in potential customers
People are more visual now than ever. They need compelling photographs to catch their eye and make them want to learn more.
2. An 'About Us' page. 
Potential customers want to know who you are. They want to read your story. With so much competition out there, customers are really buying into a lifestyle that they need to learn more about.
3. Inbound links
Getting your product out to people so that they can feel it, see it, and use it, is important. This also links back to your eCommerce website, which improves your SEO and makes you more visible.
There are many other things, but this is a start.
10. Yuvi Alpert, Founder, Creative Director & CEO, Noémie
Noémie is a strong believer in outsourcing. We outsource database architecture, accounting, and web development to ensure that these essential functions are performed by experts who will get the job done correctly. This allows us to focus on the core of our business – offering refined, high-quality jewelry at better value – while collaborating with highly skilled web designers who can bring expertise from outside the jewelry business.
11. Ashwinn Krishnaswamy, Co-Founder, Oklahoma Smokes
Before launching our direct-to-consumer eCommerce website, we launched Facebook ads promoting our brand and directed potential customers to a landing page, where they could sign up for our email list. We also did a customer outreach program on Instagram, Craigslist, and Reddit to build a base of 300 prospective customers. These people became Oklahoma Smokes's community, where we built relationships through direct messaging and sending handwritten notes along with our first sales.
12. Lewis Keegan, Founder, SkillScouter.com
Shifting from onsite to online operations is one of the biggest innovations a small business owner can do. With lockdown protocols and the limitation of physical contact in the current scenario, online stores can be the conduits to deliver our products or services without compromising our health. While creating online stores, make sure you secure two things: a social media page that you will manage properly, and a business website where you will lead people from social media to buy your products. The best social media platforms you can use are Facebook and Instagram because they are the platforms with the highest MAUs.
13. Olatokunbo Owokoniran, Owner, Black + Posh
Honestly, I hired a marketing agency to help me create my online store. This was beneficial because they guided me through the process. There are a lot of moving parts to sell online, successfully – setup, taxes, shipping, policies, product sourcing, inventory control, etc. As a business owner, these things are important to me. But the agency helped me understand that there are many other aspects that are important in building an eCommerce website, such as SEO, site speed, colorful product descriptions, discounts, connecting social media shops, press coverage, monitoring, and metrics.
Conclusion
It's safe to say that there's no one formula to create a free online store – while some people may choose to use an online store builder, others prefer creating their eCommerce websites from scratch. 
Every business is different and requires different strategies for success. However, we hope these experts have given you a nudge in the right direction. 
If you're still uncertain about taking that leap of faith, just remember one thing: all the business owners you just heard from once stood in your shoes. And taking that first step made all the difference.
Starting a new business?
Get thousands of catchy and creative name ideas for your business + a Free Logo Now!
Namify.Tech