Shopify or WooCommerce – Which is Better for eCommerce in 2021?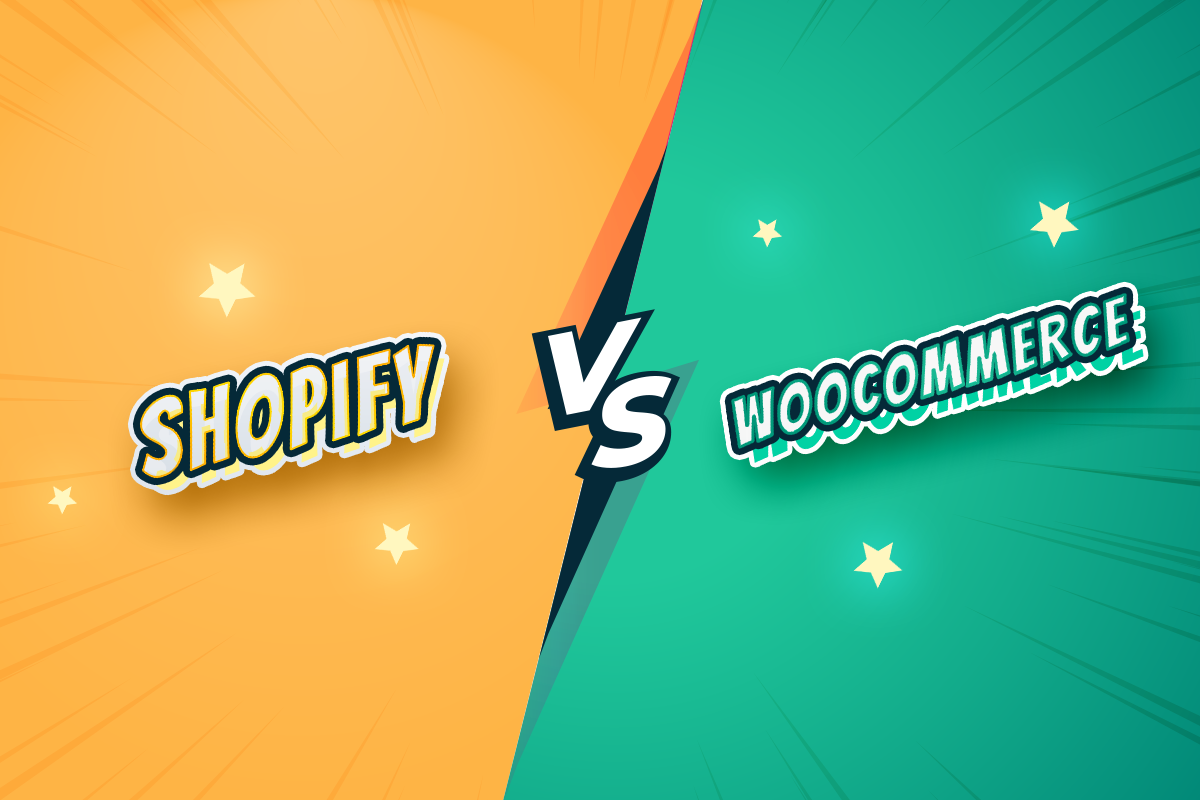 Deciding that you want to take your business online via an eCommerce store on the Internet is a big decision, but choosing which eCommerce store builder to go with can feel like an even bigger one. 
With so many competing platforms in the market, it can get confusing to pick out the best one for you and your business. That's where we come in. Through this article, we have compared all differences between Shopify and WooCommerce, two eCommerce store builders that are popular in the market.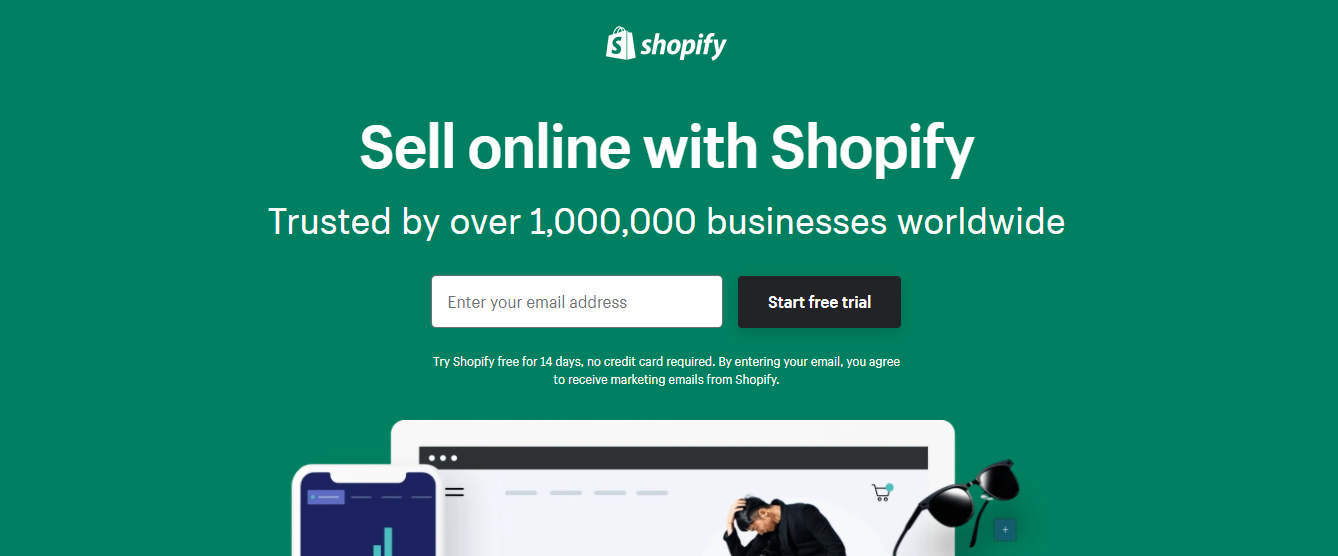 You will learn about criteria such as ease of use, features, and customization, pricing, SEO, etc., so you can decide which one appeals to you more – Shopify or WooCommerce.
Before we compare WooCommerce and Shopify in-depth, let's talk about their core differences. WooCommerce is a free plugin installed on WordPress in order to avail eCommerce features on one's website. Shopify, on the other hand, is a dedicated eCommerce store builder.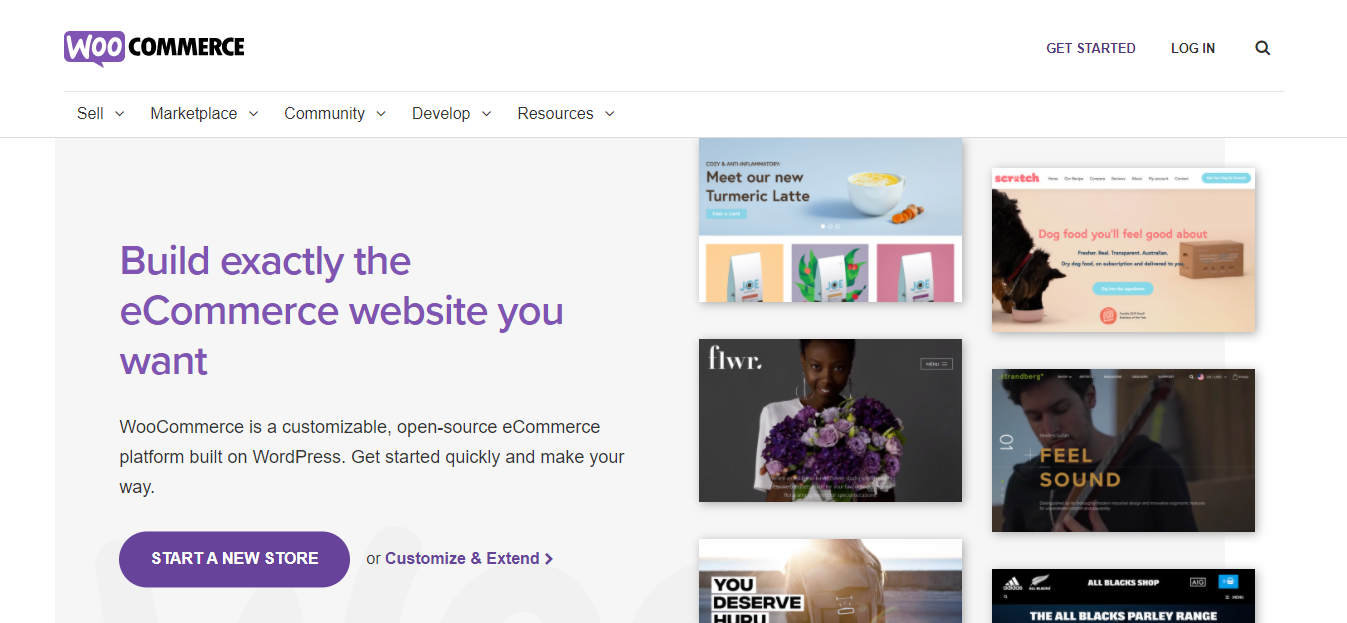 If you have a dropshipping model of business, which means that you don't stock your products and instead rely on a wholesaler or manufacturer to supply them, both these platforms are a good option for you. However, one of them does have an upper hand. Let's find out who wins the battle in WooCommerce vs Shopify for dropshipping. 
1. Simplicity and ease of use 
To decide which is better for eCommerce – Shopify or WooCommerce, we need to establish which platform is easier to use. 
Shopify welcomes beginners with open arms, even ones who don't know a word of coding. It has an easy-to-use dashboard that guides you to set up your eCommerce store. You can also add products and extra features without much difficulty. 
WooCommerce, as mentioned before, is a free plugin on an open-sourced platform called WordPress. Here, you will need to set up your own hosting account as well as buy a domain name. Once your site is set up, you can download WooCommerce and any other plugins you will need for your eCommerce store. The journey from here on is easier, but it might take you some time to get used to the features. 
Verdict – Shopify vs WooCommerce: Simplicity and ease of use
For ease of use in dropshipping, WooCommerce vs Shopify has a clear winner – Shopify. 
2. Features and customization 
Is WooCommerce better than Shopify in features and customization? Let's find out. 
Shopify equips you with over 100 themes and templates, out of which 10 are free and the others start from $99. All of these themes are mobile responsive and adapt to the reader's screen size with ease. The other features on Shopify are also straightforward and simple but lack the freedom to customize completely.
WooCommerce offers you thousands of themes, most of which are free to use. You can even customize them completely, but deeper changes may require a developer's help, which of course, will cost you. 
Verdict – Shopify vs WooCommerce: Features and customization 
The bottom-line: Shopify or WooCommerce? Shopify's features are limited but easier to use, and WooCommerce's are varied but not as easy. Moreover, the latter offers more freedom to customize. And so, WooCommerce takes this round home. 
3. Ecommerce features and tools
Now, let's explore the differences between Shopify and WooCommerce's ecommerce features and tools. 
Shopify not only allows you to sell unlimited digital or physical products through your store, you can also add and sell unlimited products through your dropshipping store. You get your own built-in inventory, marketing, analytical, and shipping tools. More advanced versions of these come at a higher price. 
A few eCommerce features that stood out to us are – Shopify's inventory management system, abandoned cart recovery feature, 70 different payment gateways to choose from, multi-channel integration, etc. 
WooCommerce lets you sell unlimited products through your dropshipping store – both digital and physical ones. It also lets you filter and review products through its flexible product segmentation feature. It has a built-in inventory management system, extensive analytical tools, geolocation tools, and built-in payment options like PayPal. 
Verdict – Shopify vs WooCommerce: Ecommerce features and tools
So, which is better for eCommerce tools, Shopify or WooCommerce? We believe it's a well-deserved tie between both platforms. 
4. SEO features
Without a great SEO score, your eCommerce store will not do well on any search engine. So, let's add SEO to the Shopify vs. WooCommerce debate and see who comes out on top. 
It's crucial to note when comparing Shopify and WooCommerce for SEO that Shopify comes with built-in SEO tools, and WooCommerce needs downloadable SEO plugins. In Shopify, you can customize your titles, metatags, URLs, and H1s to get a decent SEO score. 
With WooCommerce, you can either download free SEO plugins or advanced ones like Yoast, which lets you customize almost everything on your website. It costs around $89 for the premium version. 
Verdict – Shopify vs WooCommerce: SEO features
The Shopify vs WooCommerce for SEO category also has a tie between the two platforms. If you want decent SEO features without the extra investment of time or money, choose Shopify. If you're okay with paying a little extra, WooCommerce will be great for your eCommerce store. 
5. Customer support
Which platform offers better customer support to its users – Shopify or WooCommerce? Let's analyze. 
Shopify is proud of the 24*7 support it provides to its customers in the form of emails, phone calls, live chat, and more. Additionally, if you buy the Shopify Plus plan, a merchant success manager will be assigned to you to guide you whenever you need it. 
WooCommerce, which is a part of WordPress, doesn't have an official support system to help you through the process of setting up your eCommerce store. Don't expect live support – the maximum you can hope for is help from community forums and third parties. 
Verdict – Shopify vs WooCommerce: Customer support
Shopify is a clear winner in this round. WooCommerce falls way behind. 
6. Pricing
Let's compare WooCommerce and Shopify when it comes to pricing. Which platform offers more value for money – Shopify or WooCommerce?
Apart from a 2-week free trial, Shopify has three main monthly plans between $29 to $299. They are called Basic Shopify, Shopify, and Advanced Shopify. Annual plans can award you a discount between 10-20%, which will help you save in the long run. Aside from this, there are very few hidden costs. 
WooCommerce is supposed to be free, but there are other costs that show up when you start using it. To begin with, you have to pay for the hosting account and domain name. The premium widgets, plugins, and help from third parties will cost you extra. 
Verdict – Shopify vs WooCommerce: Pricing
The overall costs add up to quite a bit when using WooCommerce. Shopify is much cheaper, and therefore it wins this round as well. 
Which is better for eCommerce – Shopify or WooCommerce?
To further simplify the comparison, we have collated the differences between WooCommerce and Shopify in the table below. 
| | |
| --- | --- |
| Shopify | WooCommerce |
| Easy to use from the start. | Set up requires time and effort. |
| 100+ themes, little customization freedom. | 1000+ themes, unlimited customization options, and freedom.  |
| Built-in eCommerce tools for everything your store needs. | Downloadable plugins for everything your store needs. |
| Built-in SEO features and tools with customizable descriptions. | Free and paid downloadable plugins with customizable features.  |
| 24*7 live support.  | No official support system in place. |
| Free 2 week trial and 3 main plans ranging from $29 to $299 monthly. | Technically free, but can come up to hundreds of dollars with paid services. |
Now that we have compared WooCommerce and Shopify in detail, the results are in front of you. We would recommend you choose Shopify over WooCommerce for your dropshipping eCommerce store.
Starting a new business?
Get thousands of catchy and creative name ideas for your business + a Free Logo Now!
Namify.Tech