10 Powerful Landing Page Builders In 2022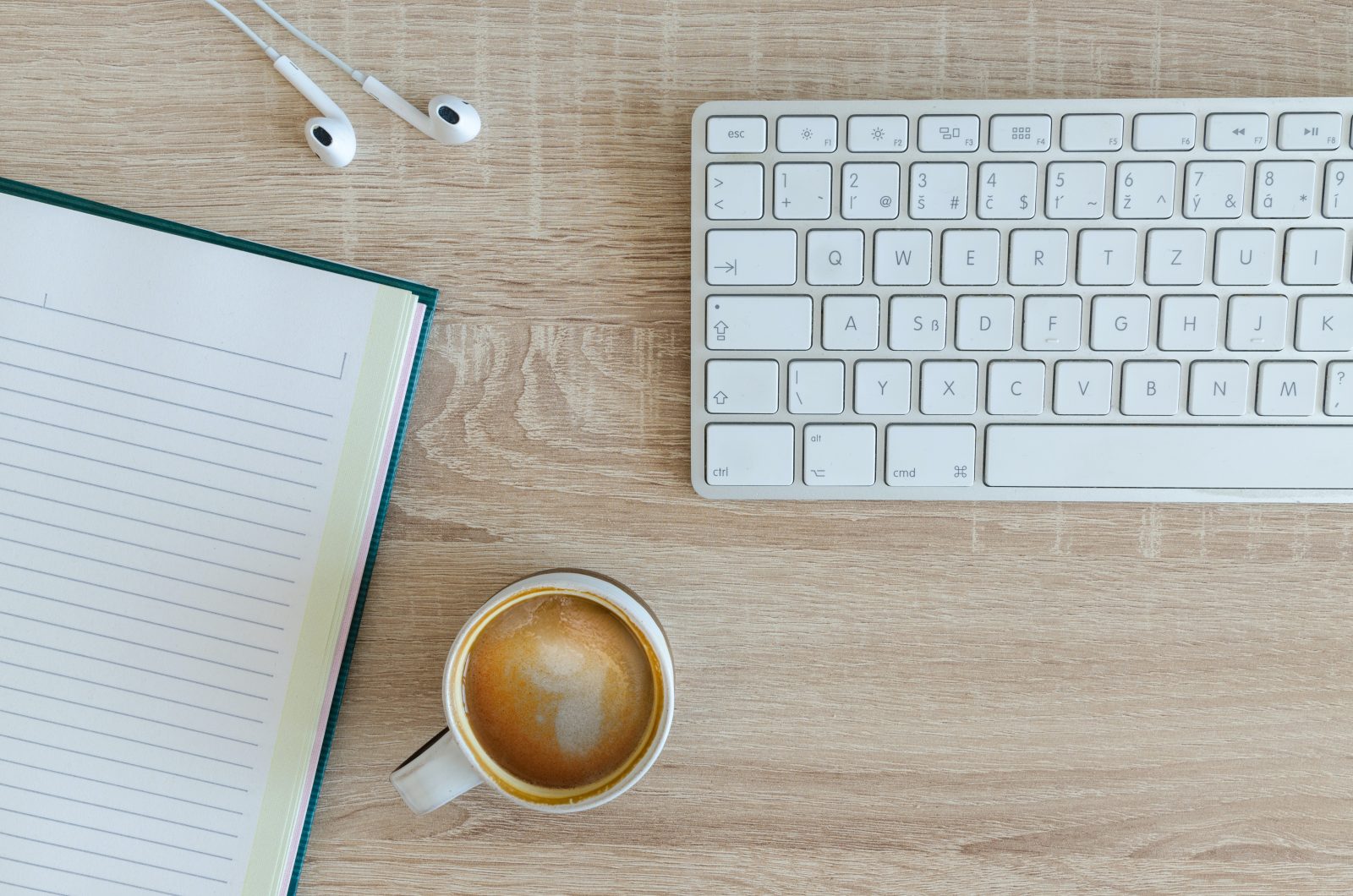 The end goal of any marketing approach is to generate targeted leads and convert them into customers. It would be great if businesses could drive traffic to their website homepage, impress a visitor, and make a sale. But with the immense growth in competition, creativity, and ideas, generic pages are not enough to create an impression. What an eCommerce business needs today is an appealing landing page.
A landing page is a standalone page for a specific purpose or goal, which usually comes with a CTA or call to action. And since the goal is specific, there's a higher chance of keeping the audience focused on whatever you want to share.
Starting a new business?
Get thousands of catchy and creative name ideas for your business + a Free Logo Now!
Namify.Tech
But how do you build a landing page without any prior coding experience? Through landing page builders. There are currently several in the market that can help you create a landing page without any relevant coding experience. These landing page builders come with various tools and plans at different price points and offer a dedicated space to create and manage multiple landing pages.
Because nothing is one-size-fits-all, different builders work well for different businesses. That is why we have put together a list of 10 powerful landing page builders that are performing great in 2022, and could be the right fit for you.
#1
Sendinblue
: Easiest Landing Page Builder
Founded in 2007 with headquarters in Paris, France, Sendinblue is a highly comprehensive marketing tool covering every aspect of digital marketing. 
This user-friendly landing page builder lets you create appealing and responsive landing pages for which they offer over a thousand templates to choose from. Additionally, you can create professional, mobile-friendly landing pages too. Since a huge part of your target audience is on their smartphones today, you need optimized landing pages for mobiles.
Another great feature offered by Sendinblue is its vast content library. Many businesses cannot create an appealing landing page due to a lack of quality pictures. However, Sendinblue provides instant access to several royalty-free stock images that can light up your landing page.
The best part about it is that it's a complete marketing tool. You can integrate your landing pages with Sendinblue forms to gather information about your audience, collect leads, and add them to your email list.
Key Features:
Their interface to build landing pages is easy to learn and navigate.

They have a plethora of landing page templates for you to choose from 

You won't need to spend any extra bucks on stock images thanks to their extensive library

Since its a marketing tool and a landing page creator, you can fulfill all your requirements from a single dashboard
Pricing:
Since Sendinblue is primarily a digital marketing tool, its landing page tools come with the following plans:
Premium – $66 per month along with other benefits like marketing automation, Facebook ads, and multi-user access

Enterprise – Flexible pricing with extra benefits like 20+ landing pages, priority support, customer success manager
Pros:
Seamless user experience

Diverse landing page templates

Unlimited free stock photos

Seamless integration with forms and mailing list
Cons:
Only the premium and enterprise plans come with a landing page builder
#2
Mailchimp
: Best Free Landing Page Builder
Founded in 2001, Mailchimp is a pioneer in the digital marketing industry and has unique expertise in creating flawless landing pages. It stands out from the other landing page builders because of its high level of reliability and unimpeded access to all features, even with a free plan. 
Most landing page builders require paid access or limit the number of landing pages you can create. But Mailchimp lets you create and publish any number of landing pages you want
Key Features:
Marketing tools that can be easily integrated with the landing pages

Unlimited number of landing pages, even in the free plan

MailChimp has its own website domain, which you can use for your landing page and won't have to find a third party and connect it with your Mailchimp account

A huge plethora of templates to use when creating your landing page, or you have the option to create it from scratch as well
Pricing:
Mailchimp is the best free landing page creator as its free plan lets you create any number of landing pages for your business. However, if you still want to go for paid plans for additional benefits, here are the prices:
Essentials: $9.99

Standard: $14.99

Premium: $299
Pros:
Free landing pages

Interactive designs

Easy domain integration

Excellent customer support
Cons:
Mailchimp can suspend your account even without a warning
#3
Leadpages
: Best Landing Page Builder Software
Another great option with some of the best landing page tools is 2002 founded Leadpages. Whether you want to launch your new product or invite your audience for a webinar, Leadpages can help you build the perfect landing page for it.
The biggest perk of using Leadpages is its successful assistance that is powered by artificial intelligence or AI. Other tools usually give you an insight into the performance of your pages after they have been published, but Leadpages can give you estimated data on the performance of your landing page even before it is published.
Not just that, but it can also provide suggestions on how to improve your landing page for a better conversion rate. Leadpages can offer you the best of both worlds, marketing success and skillful design, irrespective of your business domain.
Key Features:
Landing page creation assistance powered by AI

Same pricing irrespective of the number of visitors you get

No need to worry about exceeding the bandwidth limit whenever there are extra visitors

Faster page loading by more than 2.4 times and a one-third higher performance score than its competitors
Pricing:
There is a 30-day free trial. Once that is over, you can choose from the following paid plans:
Standard: $37 per month

Pro: $74 per month
Pros:
Flat and affordable pricing

Secure and simple

No worry about technological failure

Create landing pages with a seamless user experience
Cons:
HTML and CSS integration is difficult
#4
Landingi
: Fastest Landing Page Builder
In the world of user-friendly landing page builders with great features and design, Landingi is a landing page creator that focuses on speed and responsiveness. If your business requires you to create a landing page urgently, Landingi is the fastest landing page builder with paid and organic creation options.
With most landing page builders, users need to use their expertise to optimize the page for search engines. However, Landingi goes beyond that and helps you with SEO and helps you get rid of the need to hire an expert for SEO.
Their team also has talented designers, photographers, marketing experts, and technical experts that can guide you in creating the best landing page for your business.
Key Features:
It helps you manage the leads you get from your landing pages

There is an option to integrate and embed forms to get detailed customer data

They have a visitor tracking and timeline feature, which can help you understand how your leads interact with your landing pages

The pages have SEO optimization features and are responsive and compatible with multiple device types

You can run a campaign on Landingi, which can give you a detailed insight into the most important success metrics
Pricing:
Apart from the free plan and the free trial period for paid plans, the prices are as follows:
Core: $29 per month

Create: $65 per month

Automate: $89 per month

Agency: $109 per month
Pros:
A/B testing

Feature-rich

Unlimited responsive templates

SEO friendly designs
Cons:
#5
Pardot
: Best WordPress Landing Page Builder
A premium marketing automation and management software, Pardot was founded in 2006, acquired by ExactTarget in 2012, and again acquired by Salesforce the very next year. However, even after changing ownership so many times, what didn't change is the quality of their landing page tools. 
Especially for WordPress sites, Pardot is easily the best landing page creator. And its ease of use comes in handy for business owners who are not so tech-savvy.
Beginners usually face a lot of trouble when creating a good landing page due to a lack of technical know-how. But Pardot helps you get ahead with its user-friendly landing page builder, which doesn't require coding, and can easily help you get the job done.
Its paid plans offer a great return on investment, as they don't restrict the number of landing pages that can be created and are rich in features. You get access to various marketing features like engagement monitoring, automation, keyword creation, etc.
Key Features:
A straightforward and user-friendly drag and drop landing page builder 

Landing pages that are responsive on every kind of device format

It can be easily integrated with Salesforce CMS to get access to images that can be used on the landing page

Its customizable status fields help you in tracking the progress of your landing page creation if there is a separate team working on it
Pricing:
Plus: $2500 per month

Pardot Advanced: $4000 per month

Pardot Premium: $15000 per month
Along with the various marketing benefits these plans come with, you can create any number of landing pages.
Pros:
Unlimited landing pages

Responsive designs

Easy drag and drop builder

Frictionless integration with Salesforce CMS
Cons:
The basic plan does not let you create a landing page

The prices are high if you just need to create the landing page, as the plans are for complete marketing automation
#6
Unbounce
: Best Shopify Landing Page Builder
Founded in 2009, Unbounce is a great landing page builder specializing in optimizing the engagement and conversion rates of the landing page. All the landing page builders can help you with appealing designs and a streamlined user experience, but Unbounce takes it a level higher by making it interactive and engaging.
For instance, Unbounce provides you with engaging features like popups and sticky bars that can be integrated with your landing page. These help in keeping your visitors hooked for a longer duration and eventually lead them to the web address you choose.
Besides, the best part about Unbounce is that it gives you ultimate creative control when it comes to the landing page designs. All good landing page builders give you various template options to start building your landing page, but you don't have the freedom to customize them. Unbounce lets you mold the landing page elements however you like to achieve the final result of your choice.
Key Features:
A dedicated design assistant that will help you in speeding up the process

A smart builder that lets you integrate the account with applications like Shopify without any coding

A huge pool of completely customizable and responsive templates

Direct publishing to let you publish your landing page content directly on a custom domain or URL of your choice
Pricing:
Launch: $90 per month

Optimize: $135 per month

Accelerate: $225 per month
Pros:
User-friendly

Flexible and responsive templates

Seamless integration

AI-powered design assistant
Cons:
#7
Wix
: Landing Page Builder Free Templates
Another great free landing page creator in the market is Wix. The best part about Wix is that it's a complete website builder, and you can use it to create your site and your landing page.
Every business prefers carrying out as many processes as they can, with the help of free tools, and the same goes for landing page creation. So if you can create a great landing page right from where you have built and are managing your main site, why go through the hassle of using another software?
Wix is known for its user-friendliness and the ease of its drag and drop tool that makes building a web page easier than ever. Moreover, there are limitless elements and design templates that you can use to create the perfect landing page for your business.
If you face any difficulty while creating your landing page, Wix offers great customer service that can guide you throughout the process if you need it. Their help center covers tutorials and solutions to any kind of obstacle that may arise, and they also provide support on call and live chat.
Key Features:
A database of interactive and responsive templates that is ever-growing

The option to save templates for using them as references for future projects

Free landing page builder if you use their domain or already have a plan for your website

Easy drag and drop builder that gives complete control over designing the interface
Pricing:
Connect Domain: $5 per month

Combo: $10 per month

Unlimited: $14 per month

VIP: $29 per month
Pros:
Budget-friendly

Easy landing page builder

Evergrowing template database
Cons:
#8
Swipe Pages
: Best Website Landing Page Builder For Seamless Integration
Swipe Pages has cutting-edge features and high-end customization options that can fulfill the multiple needs of a growing business. Its unique feature lets you create customizable pricing plans for users if your landing page is integrated with a payment processing platform.
Its huge collection of amazing landing page elements makes creating a landing page easy and interactive. For instance, you can now add multi-step forms, countdowns, pricing tables, etc.
And it also allows you to duplicate the landing page templates so that you can import them to a new project for faster edits.
Key Features:
A simple drag and drop builder that makes designing a flawless landing page a piece of cake

Option to duplicate landing pages for different page creation projects

Content optimization for every device type so that the landing page runs smoothly for all devices
Pricing:
Start-up: $29

Marketer: $59

Agency: $69
Pros:
Feature-rich

Responsive templates

25+ content elements

Unlimited content library
Cons:
Not a great campaign landing page builder as there is no in-depth campaign analytics
#9
HubSpot
: One Of The Oldest Landing Page Builders
Founded in 2006, HubSpot is one of the oldest and most renowned marketing software companies, which stays ahead of its competition due to its free trials and cheap plans.
Along with an ultimate suite of free marketing tools, HubSpot has some of the best landing page tools that are easy and supportive. It covers various operations like marketing, customer management, sales, and designing and can help you convert your landing page visitors into loyal customers.
Key Features:
Tested and guaranteed landing page templates with SEO optimization features 

Dynamic content feature for displaying personalized content or CTA to different customer groups, if you have a diverse target audience

Detailed analytics on the landing page performance and personalized suggestions for their improvement
Pricing:
There is a 14-day free trial, after which you can choose one of the following plans:
Starter: $45 per month

Professional: $800 per month

Enterprise: $3200 per month
Pros:
Trustworthy and secure

Tried and tested templates

Automated SEO suggestions

Powerful analytics and dynamic content
Cons:
No A/B testing on cheaper plans
#10
GetResponse
: Free Landing Page Creator
Founded in 1998, GetResponse is an age-old player with the kind of marketing tools that people hadn't even heard of. It started as an email marketing software, but gradually turned into an overall marketing platform with free plans, great customer support, and more than 200 responsive templates for various content types.
Besides excelling in website building, web hosting, and sales funnel creation, it is a free landing page builder. While the free and basic plans have limited features, you have the option to choose the higher-paid plans if you want high-end features.
Key Features:
The option to choose free domains or you can publish your landing page from your website domain

Over 200 appealing landing page templates and countless images and stock photos

Powerful insights and analytics tools to tell you all about your landing page and its visitors

Feature to optimize the landing page for mobile devices
Pricing:
Apart from the free plan, you can pick from the below mentioned paid plans as well:
Basic: $19 per month

Plus: $59 per month

Professional: $119 per month
Pros:
Budget-friendly plans

Adequate resources to get started

Simplified landing page creation and management

Easy domain integration
Cons:
Not as fast as other alternatives
Final Thoughts
Building an appealing landing page is of utmost importance for any business to generate leads and increase conversions. And the more landing pages a business has for different purposes, the higher the number of leads and conversions that come with it.
For your eCommerce business to succeed, you need a reliable landing page creator. It should help you build a landing page when time is of the essence, without too much technical knowledge, and within your budget.
There are so many good landing page builders out there, and to help you make a decision, we wrote this article for you. Every builder has its own set of pros and cons, which we listed down for you to go through and decide which builder would work best for you. If you need some help naming the new project you are creating a landing page for, check out Namify's project name generator. 
The 10 landing page builders mentioned above are great and have the best landing page tools prevalent in the market. So pick the one that suits your needs best, and you are good to go!