Shopify vs Magento – What is the Right Platform for your Online Store?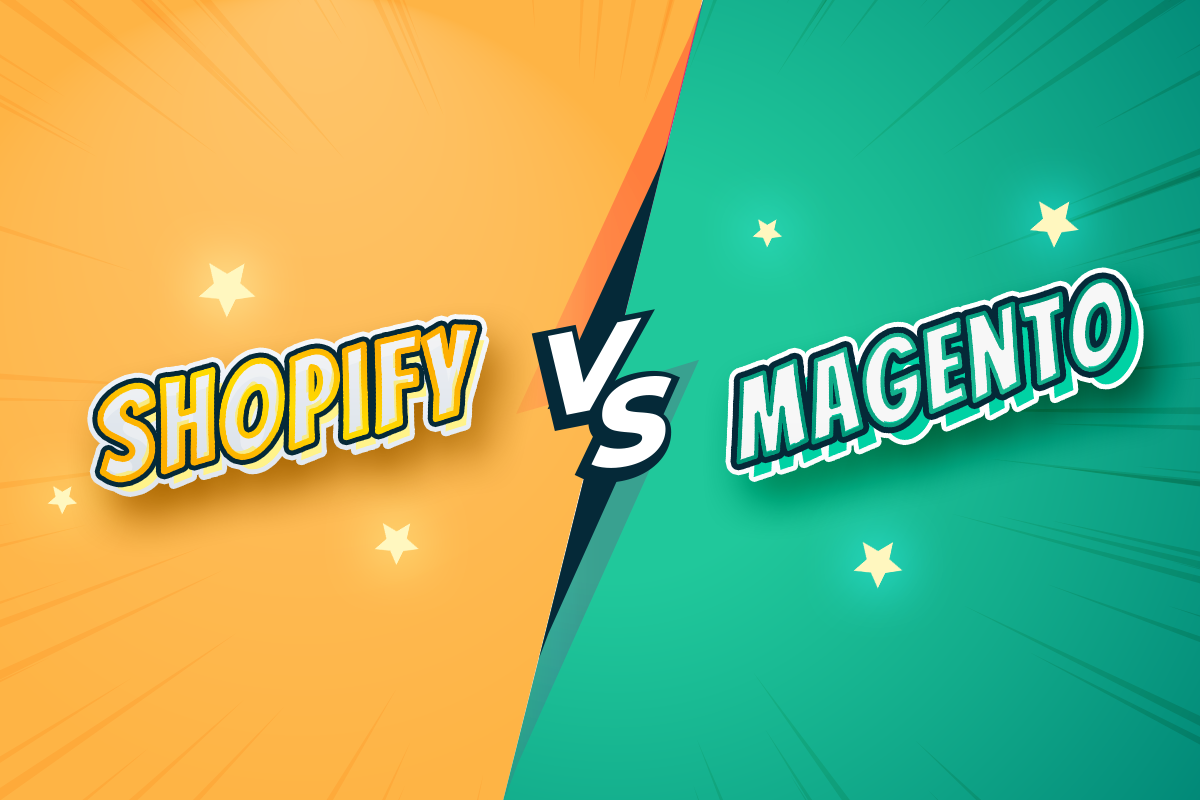 Shopify is a user-friendly solution for building online stores and it supports both fledgling and high-volume businesses, for a monthly fee. Magento is an open-source platform that is free to install onto your computer and you will have to pay about $10 per month for web hosting, security, and extensions.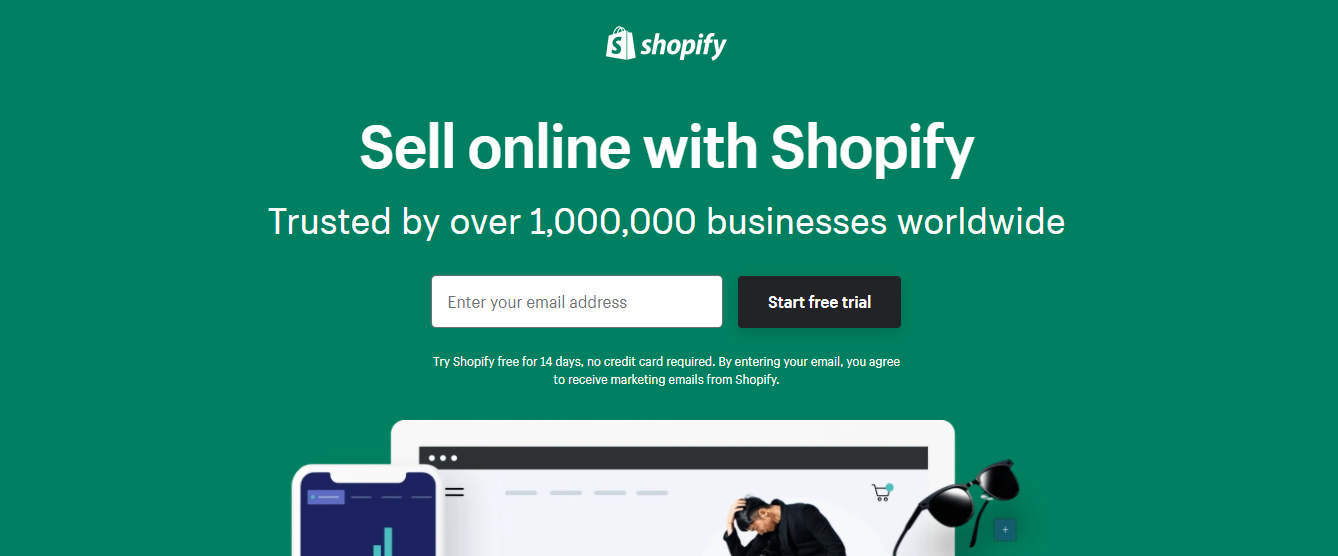 Even though it's a powerful platform, Magento could get challenging for you to achieve your eCommerce goals if you don't know how to code. It's better suited for enterprise-level businesses that have their own development teams.

Shopify and Magento are two of the most popular eCommerce platforms, and if you are confused between the two, you are not the only one.  Most people face the same dilemma, and to help you decide we have come up with this Shopify vs Magento guide.
Now let's evaluate the two platforms:
1. Ease of Use
When it comes to ease of use, Shopify is easily the better choice. It is like a one-stop-shop with a drag-and-drop website builder and lets you customize your store simply by moving elements around the page.
The learning curve with Magento is pretty steep as compared to Shopify. You will either need to hire a web developer or learn coding to build your online store on Magento.
Verdict: Shopify vs Magento – Ease of use
Even though Magento is more flexible as it allows you to customize your website with coding, Shopify is much easier to use.
2. Themes
Your website's theme will create the first impression on your visitor. That is why this is an important comparison to make between Shopify and Magento.
Shopify offers 10 themes for free and its 64 premium themes cost between $140 and $180 each. Even the most expensive Shopify theme is cheaper than Magento's average theme.
All Shopify themes are mobile responsive, and once you've chosen your theme, you can customize by adding new pages, moving and resizing elements, changing the color palette, integrating social media feeds, etc. 
Magento offers ready-made themes that don't require any coding customization, but their custom themes demand the skills of a professional developer.
The average Magento ready-made theme costs around $100, while the custom one can cost anywhere between $600 to $25,000. Hence, the custom themes are better suited for large businesses with huge budgets.
Verdict: Shopify vs Magento – Themes
Shopify has a cheaper and wider range of themes than Magento. Since you don't need coding to customize Shopify's themes, it is easy for you to tailor your chosen template according to the needs of your brand.
3. Sales Tools
Shopify Sales Features
Abandoned cart recovery – send automatic emails to customers that left your website before completing the sale to recover potentially lost sales

Sell digital products as well as physical ones

Partnerships with

USPS

,

UPS

,

DHL Express

, and

Canada Post
Magento Sales Features
Multi-channel selling options –  install extensions to integrate your online store with Instagram, Facebook, and eBay

Checkout customization – create a bespoke checkout for your online store

Abandoned cart recovery

Set percentage and fixed price discounts
Verdict: Shopify vs Magento – Sales Tools
Even though Magento offers a lot of great sales tools, Shopify's range is slightly bigger.
4. Marketing
Shopify offers brilliant marketing tools, which have the ability to run email campaigns through third-party integrations with Klaviyo, Seguno, Constant Contact, and others. You can even advertise and sell directly on Instagram, Facebook, and Pinterest. Shopify also supports multilingual sites, letting you sell products in different languages.
On the other hand, Magento relies on its Marketplace for its marketing tools. For instance, you'll have to install extensions like Remarkety to run email campaigns. Besides, you'll need to rely on the skills of a web developer for integrating your marketing tools if you want bespoke features.
Verdict: Shopify vs Magento – Marketing Tools
Both Shopify and Magento rely on their respective app markets for the important marketing features, like creating email campaigns, but with the built-in feature of advertising on social media, Shopify wins this one.
5. Search Engine Optimization or SEO
Magento comes with a lot of SEO guides and even prompts to help when you get started. You can edit image alt tags to help Google understand how to categorize a picture on the image search platform, and customize URLs for users to find your web pages easily on search engines.
On the contrary, Shopify is more reliant on apps when it comes to SEO. While you can edit image alt tags and page titles, you'll need to search the app store for most of your SEO tricks.
Verdict: Shopify vs Magento – SEO
With a wider range of built-in SEO features like SEO prompts and the ability to customize URLs, Magento edges Shopify in SEO. With Shopify, you'll have to search for and install apps for most of your SEO requirements.
6. Pricing
Shopify comes with three main price plans with fixed monthly rates:
Shopify Basic: $29/month

Shopify: $79/month

Advanced Shopify: $299/month
For Magento, you'll have to pay for your web hosting, and SiteGround is one of the few providers that support Magento. You can choose from SiteGround's three hosting plans:
Startup: $9.95/month

Grow Big: $19.95/month

GoGeek: $29.95/month
Verdict: Shopify vs Magento – Pricing
Shopify and Magento offer different pricing models as they are two very different platforms. Magento is an open-source platform, where the costs will depend on your requirements, and Shopify comes with three fixed price plans which might seem cheaper on the surface, but get costlier when you have to pay for apps and themes. It's a tie!
Magento Vs Shopify – A Comparison
Through this article, we have shown you the key differences and similarities between Shopify and Magento. Let's do a quick recap of the major differences between the two.
Shopify is much easier to use than Magento. You can get online faster, and also have a support team close at hand.
Magento is more like a project. You will need time and technical knowledge to build the site that you want, or you would have to depend on a developer.
Why should you use Shopify?
You want to get your store up and ready to run as quickly as possible

You have been using an eCommerce website builder like Wix, Weebly, or Squarespace and want to switch to something more powerful

You are a beginner in the world of eCommerce, but hope to develop a fully-fledged eCommerce business

You want the convenience of having a support team on hand and an all-in-one payment
Why should you use Magento?
You have coding knowledge, and would like to build an online store for a medium or large-sized business

You prefer total creative freedom through coding

You have a global audience or international aspirations

You are aiming to create a big brand with big revenue, and don't mind investing time and money into the design
What Is the Difference Between Magento and Shopify?
| | |
| --- | --- |
| Magento | Shopify |
| Good for enterprise-level businesses  | Good for both big and small businesses |
| Needs coding for theme customization | No coding required |
| Themes are expensive and custom themes require coding  | Has a cheaper and wider range of themes |
| Less user friendly  | More user friendly |
| Has great built-in SEO features | Need to download apps to support SEO |
With that, we conclude our Shopify vs Magento analysis. You need to go through all the points carefully and pick the one which best serves your purpose.
Starting a new business?
Get thousands of catchy and creative name ideas for your business + a Free Logo Now!
Namify.Tech