WordPress vs Wix – Which Is the Better One for Your Business?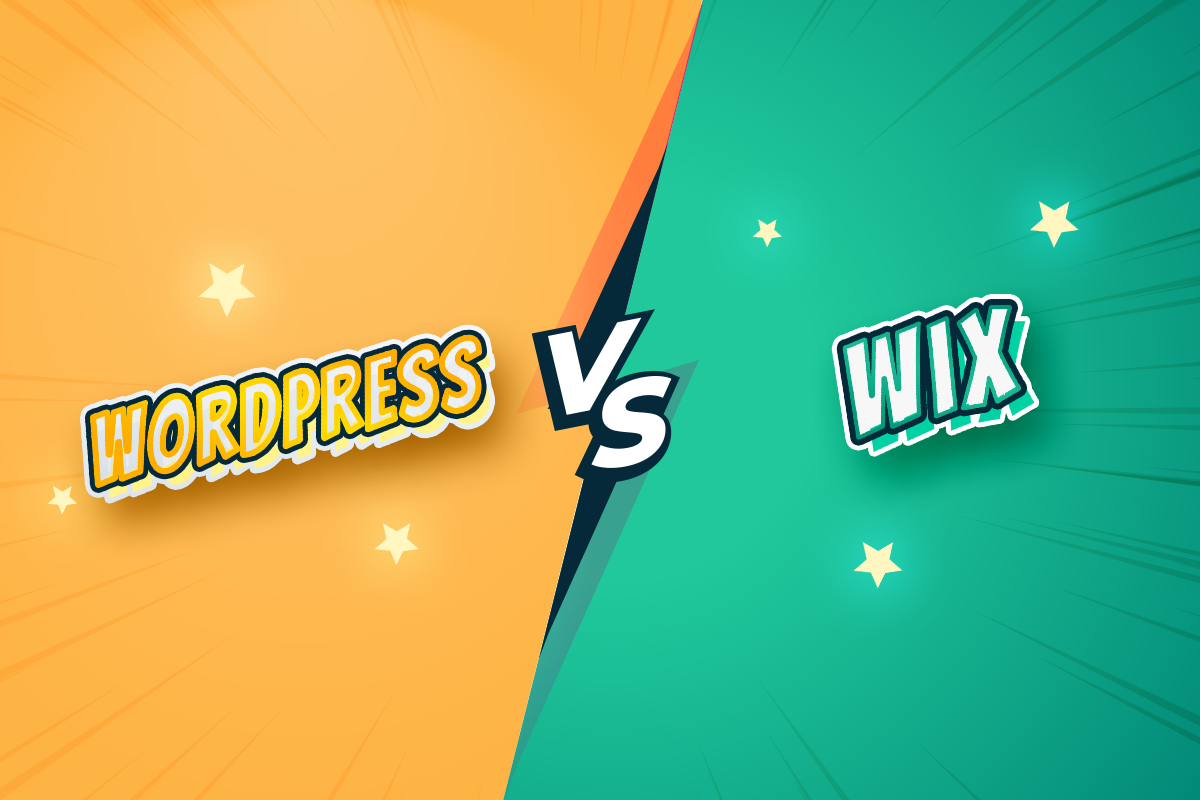 Wix is a website builder and WordPress is a complete content management system (CMS). Being a CMS, WordPress is more scalable but also demands more technical know-how.

In this article, we have outlined the difference between Wix and WordPress and covered which is better in what aspect.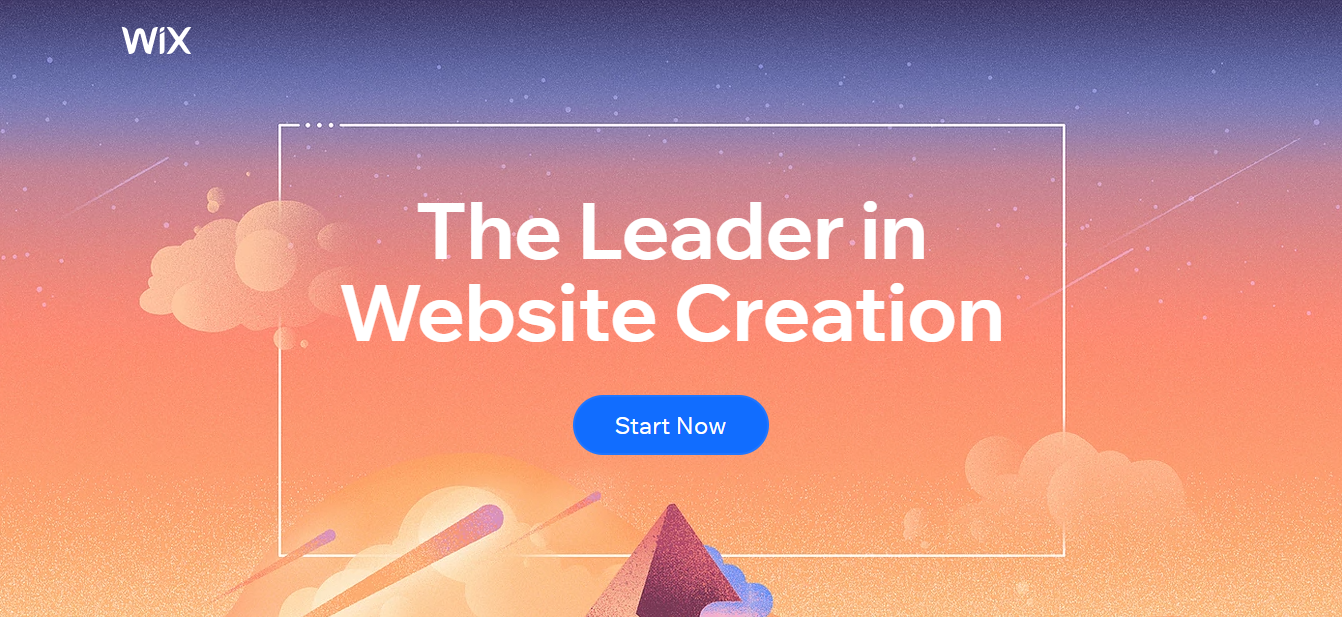 1. Ease of Use
With the ability to drag and drop paragraphs, slideshows, pictures, shopping cart buttons, and more anywhere on your web pages, Wix is like the beginner's dream. It also allows you to resize anything in a few simple clicks. 
The only limitation with Wix is that you can't design a template from scratch. It's only for beginners or mid-level creators, who want to create a personalized website without using any coding.
On the other hand, WordPress demands a little expertise for building a site. Unlike Wix, which shows you how your site will look at every step, you will need to save and preview after every edit to see how your website will look on WordPress.
Besides, WordPress also provides the option to use coding for building the site. If you don't know how to code, you can install a few drag-and-drop website building tools to use but coding knowledge could come in handy.
Verdict – WordPress vs Wix: Ease of Use
Wix easily wins this point with its extremely simple and user-friendly drag-and-drop editor.
2. Design & Customization
Wix has a massive range of templates that are categorized according to various industries. As a beginner, all you need to do is edit the elements and input your details accordingly. However, these templates are limited to beginner and mid-level creators. 
On the other hand, WordPress has various in-house themes, and WordPress-approved third-party themes, and allows you to customize your site as much as you want.
Verdict – WordPress vs Wix: Design & Customization
Wix has a huge range of appealing templates that can be great for a beginner. But if you have a little coding knowledge, WordPress allows you to customize your website and make it look as personalized as you want.
3. Apps & Plugins
Wix's App Market offers more than 250 apps, some of which are free and some are paid. While some are its in-house apps, the others are by third-party developers, but all are reviewed and approved officially by Wix.
WordPress is an open-source platform and allows any developer to create plugins for users. While there are over 50,000 plugins to choose from, there is no vetting process and you might come across a few junky ones.
Verdict – WordPress vs Wix: Apps & Plugins
Wix has a smaller quantity of plugins but all of the top-notch quality. WordPress offers a huge collection of plugins but also includes many bogus ones. It's a tie!
4. eCommerce 
Of Wix's eight paid plans, only three come with eCommerce completely built-in. For $23/month, you can have all the tools you need to sell online, like accepting online payments or automated sales tax and currency conversion. Even though it can let you sell a few products here and there, it's not the ideal choice for a complete online store.
WordPress doesn't come with any built-in plugins for selling and would need you to install specific plugins. But its eCommerce capabilities are highly advanced with the required plugins.
Verdict – WordPress vs Wix: Ecommerce
Wix can work for you if you want a smaller store. But for a full-blown eCommerce store, WordPress is the way to go.
5. Help & Support
Wix's editor is user-friendly and you won't even need any help or support. But whenever you do, it has the option of phone and email support, along with tutorials.
WordPress doesn't have a great support system, and you will need to take help from articles posted by other WordPress users on the web.
Verdict – WordPress vs Wix: Help & Support
As mentioned earlier, Wix has a great help and support system and is easy to reach whenever you need it. On the other hand, for WordPress, you will need to take help from articles written by various users on the web.
6. SEO
The Wix vs WordPress SEO debate is pretty simple. Both rely on plugins or apps.
Wix has a bunch of dedicated in-house SEO apps like Site Booster, which is free for their unlimited plan but costs $3.44 per month for lower plans. Site Booster also lets you embed your company address in targeting keywords, search results, and performance tracking.
The most popular SEO plugin for WordPress is Yoast, which is used by more than 5 million websites and comes with a free version with limited features, or a premium version for $69.
Verdict – WordPress vs Wix: SEO
With a few built-in SEO tools and additional options of plugins and apps, Wix vs WordPress SEO seems like a tie. Yoast is a slightly more powerful SEO plugin, but Site Booster comes free with the premium Wix plans.
7. Price
Apart from the disadvantage that you can't remove ads or use a custom domain name, Wix does offer a free plan which lets you build a great website of your own. Besides, Wix has paid plans from $14 to $49 per month and also throws in a free one-year domain worth $10-12, and $300 worth of advertisement vouchers.
On the face of it, being an open-source CMS, WordPress is free to use for anyone. But to get your website live, you will need to pay for services like hosting, domain name, themes, additional plugins, etc. All in all, you will need to spend anywhere between $0 to $200, depending on your specific requirements, to build and run a website of your own, along with a monthly cost of $10-$40.
Verdict – WordPress vs Wix: Price
At the end of the day, if you don't need a custom domain name and don't mind ads, you can always create and host a Wix website for free. Besides, its paid plans don't have any upfront costs, and the monthly fee is pretty reasonable. WordPress will eventually cost more than Wix after you factor in all the additional costs.
Wix Vs WordPress – A Comparison
Wix is an extremely user-friendly, all-in-one website builder that is designed to help anyone create a great website. On the other hand, WordPress is a powerful and flexible platform that gives you ultimate control over your website, from design to security.
While Wix is best suited for beginners, WordPress is for technically advanced users. It all depends on your level of expertise.
What Is the Difference Between Wix and WordPress?
| | |
| --- | --- |
| Wix | WordPress |
| Easy to use for beginners | Needs some site-building experience |
| Less expensive | More expensive |
| Provides great customer help & support  | Need to rely on online articles for help |
| Good for small eCommerce stores | Good for bigger eCommerce businesses |
| Good repository of high-quality apps & plugins | May have poor quality, bogus apps & plugins  |
| No coding needed for basic customization | Customization requires coding |
Starting a new business?
Get thousands of catchy and creative name ideas for your business + a Free Logo Now!
Namify.Tech