Wix vs Squarespace – 7 Key Differences You Must Know in 2021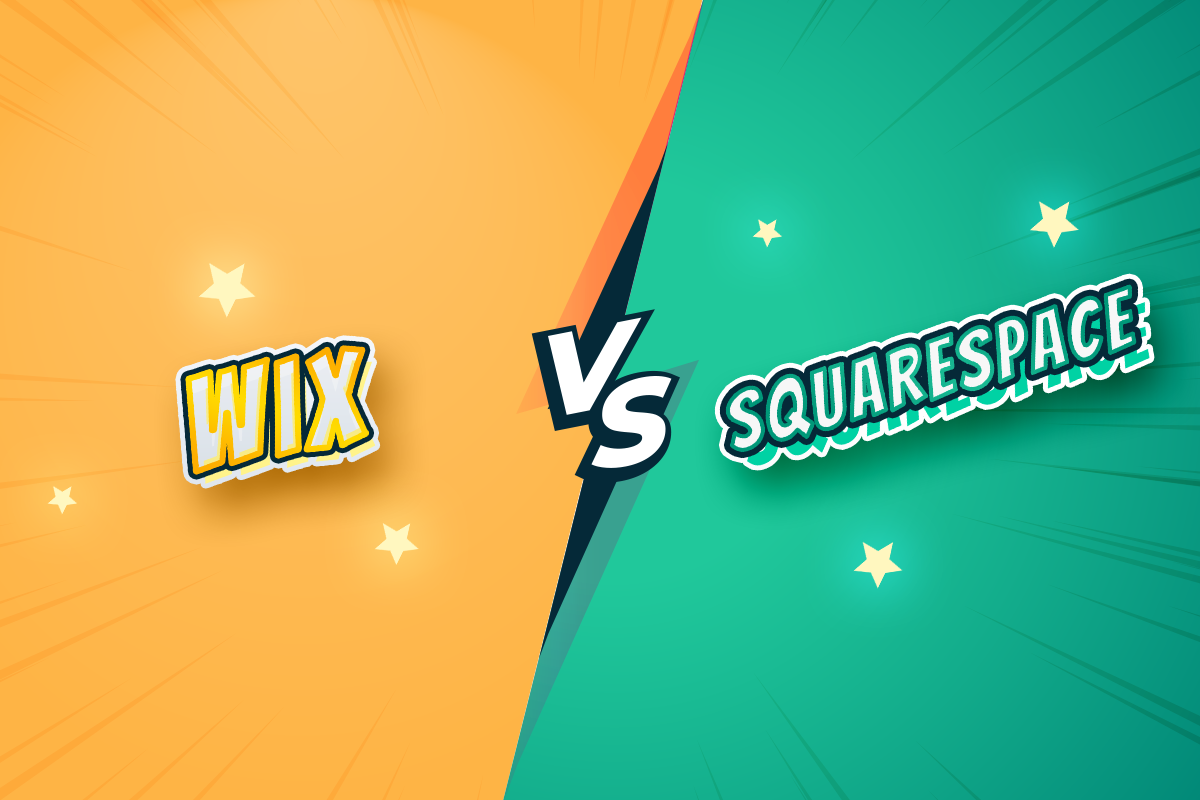 If you are struggling to decide which of the two website builders to use for building your business website, Wix or Squarespace, this article is for you. We have outlined the differences between both the website builders and also covered which one is better in which aspect to help you make your decision.

We have identified the most important criteria and put each builder through a thorough research process. We tested both of them for their features, ease of use, design,  support, pricing, and more, to give you a clearer picture.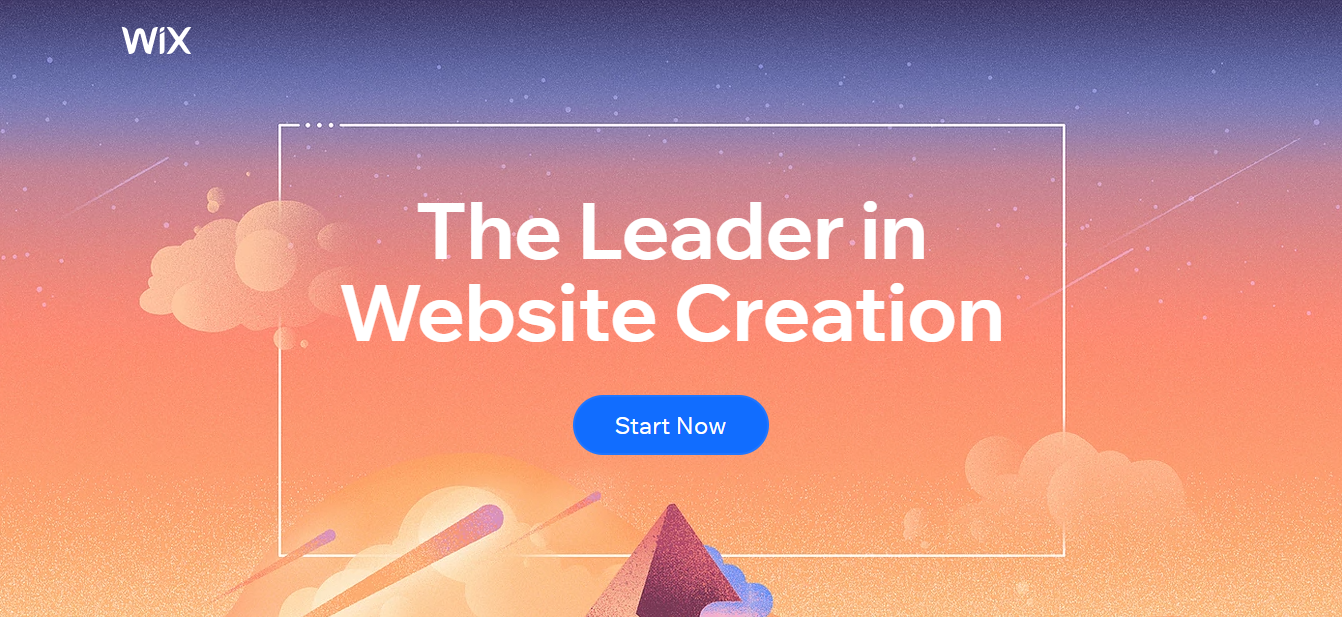 Let's have a look:
1. Ease of Use
The great part about Wix and Squarespace is that they are both drag-and-drop website builders. Drag-and-drop is simply a feature where you can add elements to your page by simply dragging them, without having to use any kind of code, and that's what makes the process easy.
Wix is a pure drag-and-drop builder, which means that you can literally drop whatever you want, wherever you want it. However, Squarespace is a little different; even though it is a drag-and-drop builder, you can't drag elements as freely as Wix which adds to the total building time.
Squarespace's section-based design is slightly more challenging and not as smooth as Wix. But both have an ADI or Artificial Design Intelligence option, which helps you create your website with your answers to a few basic questions.
Verdict – Wix vs Squarespace: Ease of Use
With a simpler drag-and-drop editor and optional Wix ADI feature, Wix is easier to use than Squarespace. Even though both don't require any coding or other tech skills, building the site on Squarespace would take slightly longer than on Wix.
2. Design
Wix has an impressive range of templates, most of which are highly attractive and can make your website look professional. All of them are mobile responsive, and their mobile editor allows you to edit the site according to the mobile view apart from the desktop version as well.
Wix has over 500 designs and as a result, not every template is up to the mark. While most of them are great, a few poor ones can bring the overall standard down.
On the other hand, Squarespace provides extremely beautiful template designs right across the board. Each of the templates looks professional, modern, and carefully tailored to different industries.
While Squarespace doesn't have a huge range of templates like Wix, its small range is perfectly curated to be at its best and they are all mobile responsive.
Verdict – Wix vs Squarespace: Design
Squarespace provides design flexibility by preferring quality over quantity, lots of customization options, and flexibility. Wix offers over 500 attractive and customizable templates, but not all its designs have the wow-factor. 
3. Tools & Features
You don't just need a website builder to build your site but you also need help to run it and create an online presence.
Wix has more features but Squarespace ensures quality by having all its features in-house. Both the website builders are quite evenly matched on this front.
For the features that are not in-house, Squarespace relies on third-party integrations. On the other hand, Wix has a lot of features built into its platform.
For instance, if you want to sell tickets, you can simply use the Wix Events app, instead of integrating with a third-party. You can also download any more features that you need from Wix's App Market.
Verdict – Wix vs Squarespace: Tools & Features
Wix has a huge variety of tools and the Wix App Market to help you with your needs. On the other hand, Squarespace requires third-party integration, but its in-house features are so well designed, you don't usually need anymore. It's a tie!
4. Marketing
With Wix's email marketing tool you can create, customize, and run email campaigns, send out newsletters, share them on your social networks, track your statistics, and more. You can also add apps like Facebook to reach out to a wider audience.
Wix offers a limited free version of the marketing suite and paid plans from $9 to $45 per month. All its features are extremely customizable.
On the other hand, Squarespace offers customized email campaigns to help you stand out from the crowd. You can combine these with integration across social media and gauge their impact with built-in analytics.
Squarespace Email Campaigns doesn't have a free version like Wix. Once you have used their trial version to send three campaigns, you will need to buy one for $5 to $48 per month.
Verdict- Wix vs Squarespace: Marketing
Wix allows you to use its email marketing tool for free, sign up to Wix Ascend to create large campaigns and install apps like Social Media Icons and Visitor Analytics. On Squarespace, you need to pay for the email campaigns feature or you can integrate with a third-party app. Wix takes the point here.
5. SEO
Wix and Squarespace both have built-in SEO tools like optimized headings, mobile responsive pages, alt text for images, etc. While Squarespace is almost at par with Wix because of its sophisticated SEO tools, it lags behind in making SEO beginner-friendly. 
Verdict – Wix vs Squarespace: SEO
With its beginner-friendly, interactive, and tailored SEO features, Wix has a strong SEO game. Squarespace has a decent selection of built-in SEO tools, but it's not as beginner-friendly as Wix. Wix wins this one too.
6. Help & Support
Wix provides support through email, social media, forums, a dedicated support center, and 24/7 phone support but does not have any live chat functions. Besides having a forum and a knowledge center, Squarespace also has a live chat function and a 24/7 email response team, but no phone support.
The great part about Wix is its on-page help, where you can get instant help by clicking on a little question mark if you get stuck while editing. Even Squarespace offers on-page support but it's not as advanced as Wix.
Verdict – Wix vs Squarespace: Help & Support
Even though Squarespace has great help and support, Wix's on-page help and phone support, along with its social media, email, and help center resources gives it an edge.
7. Pricing
Squarespace's starting plan at $12 per month is cheaper than Wix's starter plan at $14 per month. Squarespace's starting plan also offers more features like unlimited bandwidth and storage, which Wix offers at $18.
However, Wix also offers a free plan which lets you build a great site, and Squarespace doesn't.
Verdict – Wix vs Squarespace: Pricing
With a free plan and a huge range of price plans, providing choice and scalability to all kinds of users, Wix wins the Wix vs Squarespace Pricing round easily.
Wix Vs Squarespace – A Comparison
Wix can easily be used by a layman, while Squarespace's sleek designs require a little more technical confidence. 

Wix is quick and easy to use and lets you create a stunning website in no time. 

Squarespace is ideal for bloggers, creatives, and those looking for beautiful designs, but its difficulty level demands a little more time to achieve perfection.
Wix Vs Squarespace – Which Is Better?
The table below will help you clearly understand which website builder is better when it comes to each of the mentioned features.
| | |
| --- | --- |
| Wix | Squarespace |
| Easy to use for beginners | Easy to use but site-building takes longer |
| Offers a free plan to build a good website | No free plan available |
| Provides great 24/7 phone support, email & social media support to customers  | Customer support available on live chat and email |
| Has built-in beginner-friendly SEO features | The built-in SEO tools are not beginner-friendly |
| Free email marketing tool available | Email marketing tool is not free |
After a detailed comparison between Wix and Squarespace, we would recommend that you go for Wix if you're in doubt. But you can also look at our individual comparisons and decide what suits you best.
Starting a new business?
Get thousands of catchy and creative name ideas for your business + a Free Logo Now!
Namify.Tech