Wix vs Weebly – 7 Important Differences You Must Know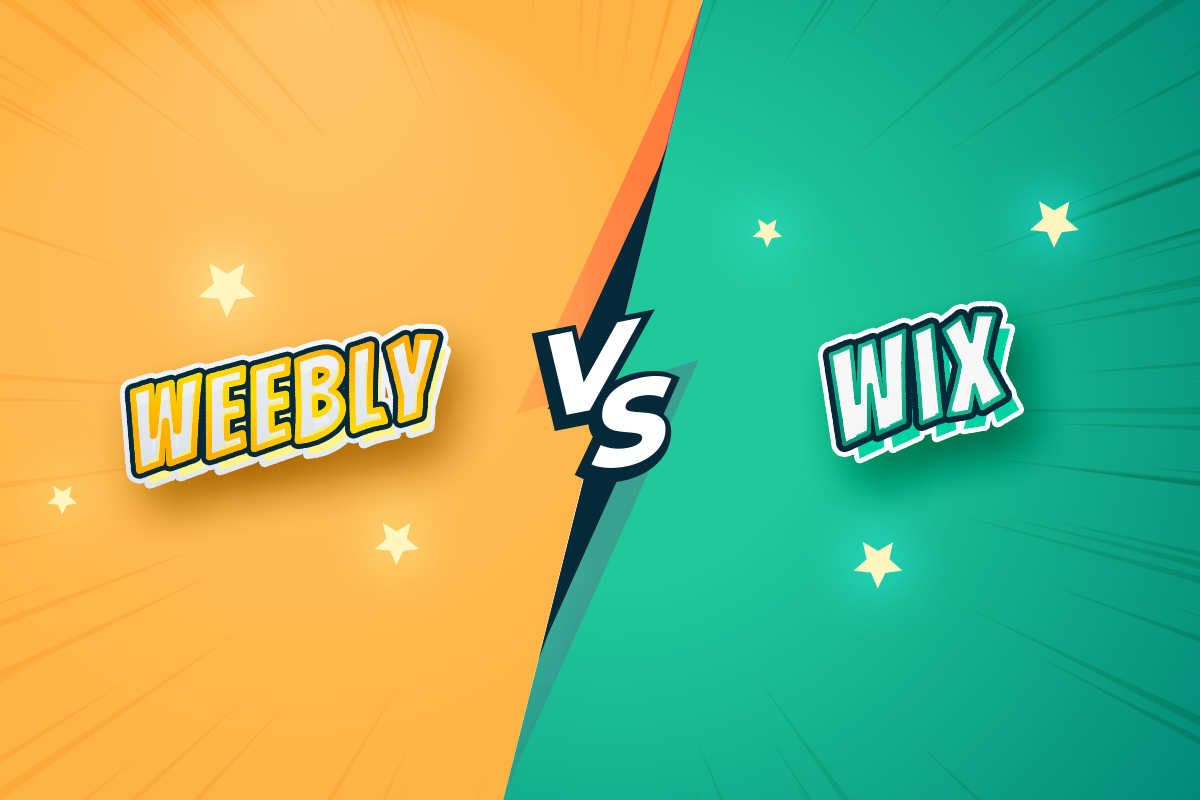 If you are building a website for your business, you must have come across Wix and Weebly, the two DIY website building giants. The two have a lot in common, but there are a few important differences that will tell you which one to choose, Wix or Weebly.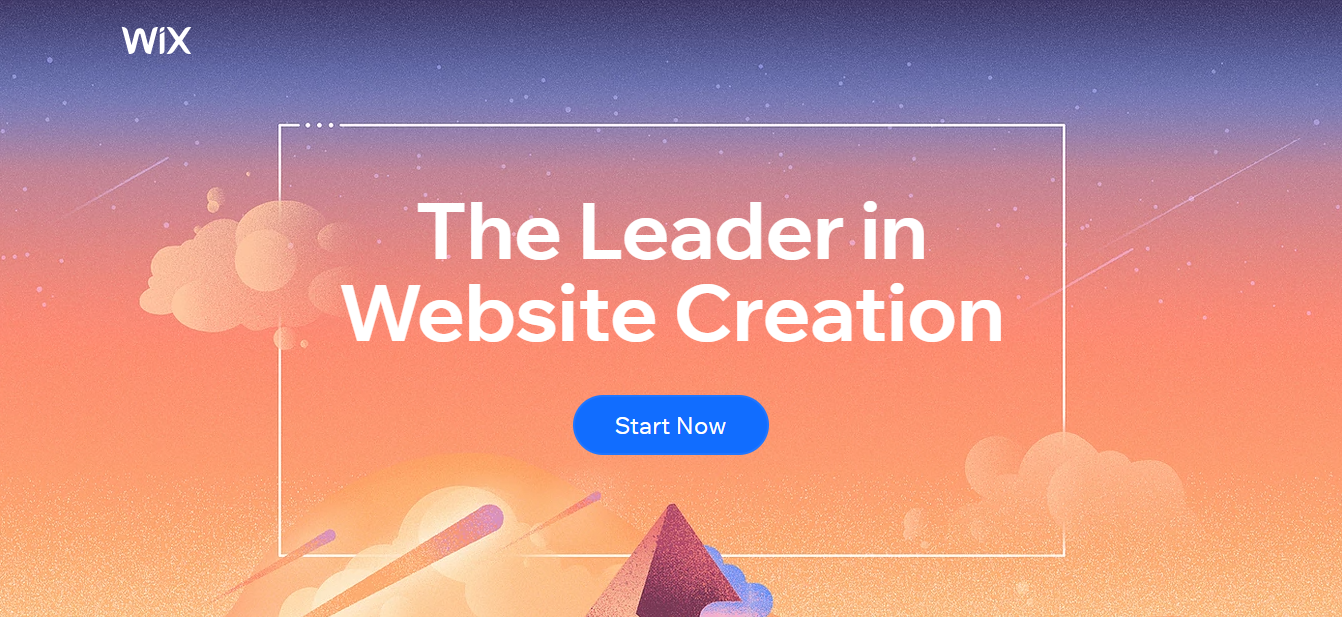 Is Wix better than Weebly, or is it the other way round? Let's have a look at 7 important differences and go through a complete Wix vs Weebly debate.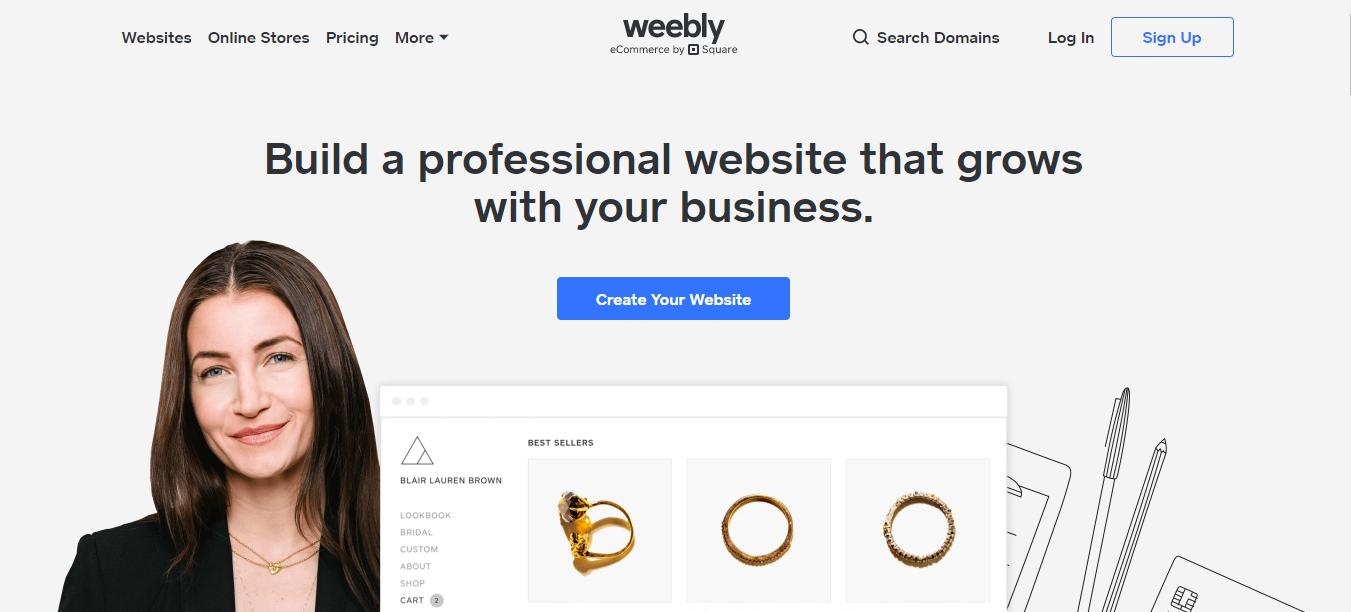 1. Ease of Use
When it comes to ease of use, Wix is one of the easiest of all website builders out there. Its drag-and-drop interface allows you to drag and drop anything, anywhere on your page.
Whether it's images, text boxes, titles, galleries, or any other element that you need on your page, you can just drag and drop to make your page look exactly the way you want, in real-time. 
There's also the Wix ADI (Artificial Design Intelligence), which can build you a complete website in a few minutes, by asking you to fill in the purpose of your website and selecting a few designs that you like.
Although Weebly has a drag and drop builder, it doesn't provide you with as much freedom as Wix does. However, just like Wix, you don't need any special technical know-how to build a website on Weebly, and there's no need for coding. 
Verdict
Since Weebly is not as intuitive as Wix, Wix gets the point for this one.
2. Design Flexibility
With over 510 professionally designed templates, Wix provides you with a huge range of design options. Besides, the huge range of elements allows you to make your website look almost like anything you want.
Additionally, all of its templates are mobile-optimized, and hence can be edited according to mobiles and tablets. The only limitation is that if at any point you want to change your template, you'll need to start from scratch.
On the other hand, Weebly has a small range of around 50 professional-looking templates to pick from. Even though the number is small, it won't confuse you which can sometimes happen with Wix.
Weebly gives you access to all of your template's code, which is a great way to try your hand in web development, without having to start from scratch. It also allows you to import premium plans from external sources like Webfire Themes, which Wix doesn't offer currently.
Even Weebly's templates are optimized for mobile. But the edge it gives you over Wix is that it allows you to change your template midway without having to start from scratch.
Verdict
With each website builder having a bit of an edge over the other, this one is a tie.
3. Marketing
With Wix Shoutout, you can send professional marketing emails and newsletters, and share updates on social media efficiently. It also helps you capture email addresses to let you widen your audience.
Besides, Wix has the functionality to let you create discounts and coupons. It lets you take advantage of busy shopping days like Black Friday in the US.
Weebly Promote is Weebly's equivalent of Wix Shoutout. Through detailed and advanced stats, it lets you strengthen your email marketing game, and harness all the potential it can offer your site.
Verdict
With a slight edge over Wix, Weebly wins this hand.
4. eCommerce Tools
Wix can monitor your inventory levels, calculate shipping and tax costs, automatically email cart-abandoning customers, and print your labels. 
With a range of sleek eCommerce templates and multilingual options, Wix makes an excellent choice for small businesses and independent entrepreneurs all around the globe.
Weebly's cheaper plans also offer a lot of great eCommerce features that you'd usually get from the pricier plans. However, since its backend is not so smooth, it demands a little more manual work from you than Wix.
Verdict
Weebly has great eCommerce tools for cheaper prices, but Wix offers a more professional approach and takes this hand.
5. SEO
The Wix SEO Wiz is a great tool that can create a personalized SEO plan for you based on details like your website's name and your primary and secondary keywords. With additional SEO features like optimized headings and meta titles, Wix can strengthen your SEO game even if you don't have any prior SEO experience.
Weebly will prompt you throughout the process of website-building whenever something needs SEO optimizing, but it doesn't have any specific tool to automate it. 
Verdict
Weebly offers great SEO support but it doesn't offer a completely hands-off approach and with Wix SEO Wiz, Wix wins this point.
6. Help & Support
Wix offers email and phone support across all its paid plans and this has to be considered a rare find among website builders. Besides the fact the Wix is extremely user-friendly, it makes it a notch higher with its great help and support.
Throughout the process of website-building, there will be a help button that can guide you at any step. There are video tutorials and a community forum where you can get expert advice and help from other Wix users.
Weebly does offer email support across all plans, but its phone support comes only with the top three paid plans. However, it does come with live chat support for quicker help which Wix doesn't provide.
Verdict
Weebly has a community forum and a Help Center too, but it's not as much on par as that of Wix. Hence, Wix wins this one too.
7. Pricing
Whether you pick Wix or Weebly, you can build a website for free on either of them. However, let's have a look at Wix vs Weebly pricing in detail.
On Wix, if you want to connect your domain name and get rid of the Wix advertising, you need to upgrade to one of its seven premium plans. These plans range from $11 to $35 monthly, with savings as much as 25% and 43% if you sign up for a year or two years respectively.
Weebly has three plans, Personal, Professional, and Performance, and are priced between $6 and $26 monthly, with savings of between 33% and 10% on offer if you sign up for a year instead of paying monthly. You will need to subscribe to one of these plans to connect your domain on Weebly as well.
Verdict
With more features in cheaper plans, Wix wins the Wix vs Weebly pricing debate.
Wix Vs Weebly – A Comparison
Weebly might have a few small advantages over Wix but when it comes to the things that make the most difference, Wix dominates the debate. Hence, our recommendation would be Wix.
What Is the Difference Between Wix and Weebly?
| | |
| --- | --- |
| Wix | Weebly |
| Easiest of all website builders | Easy to use  |
| Does not allow to export plans from external sources | Allows import of premium plans from external sources  |
| More intuitive | Less intuitive |
| Need to start from scratch to edit templates | Gives access to template codes to make edits midway |
| Offers a basic email marketing tool | Offers a comprehensive email marketing tool |
| Allows you to create discounts and coupons | Has no such feature |
| Offers more sophisticated eCommerce  tools | Offers basic eCommerce tools |
| Offers great SEO support, good for beginners | Offers basic SEO assistance |
| Offers great customer support  | Offers basic customer support |
If you're still unsure which website builder will suit your purpose perfectly, Wix or Weebly, you can give both of them a try since they're both free, and then decide for yourself. Good luck!
Starting a new business?
Get thousands of catchy and creative name ideas for your business + a Free Logo Now!
Namify.Tech